Victoria, Australia is renowned for its stunning coastline, beckoning travelers from far and wide to its shores. The allure of the ocean, with its pristine beaches and rugged cliffs, sets the stage for unforgettable seaside getaways. In this article, we aim to be your guide to the most enchanting seaside escapes that Victoria has to offer. Whether you're seeking a tranquil beachside retreat or an adventurous coastal experience, we have you covered.
Victoria's Coastal Beauty
Victoria's coastline is a masterpiece of nature, known for its diverse landscapes that range from serene and sandy beaches to dramatic cliffs pounded by the Southern Ocean. The stunning blend of relaxation and adventure along the coast is what makes it a must-visit destination. Whether you're looking to soak up the sun, surf the waves, or explore rugged coastal trails, Victoria's coastal beauty offers something for everyone.
Great Ocean Road
Our first stop is the iconic Great Ocean Road. Stretching along the southwest coast, it's renowned for its breathtaking beauty. The star of the show here is the Twelve Apostles, an impressive collection of limestone stacks standing tall against the relentless waves. Along the way, you'll find charming coastal towns like Lorne and Apollo Bay, where you can enjoy fresh seafood and local culture. A drive along the Great Ocean Road is a journey filled with stunning coastal views, and it's a must-visit for anyone looking to experience the sheer majesty of Victoria's coastline.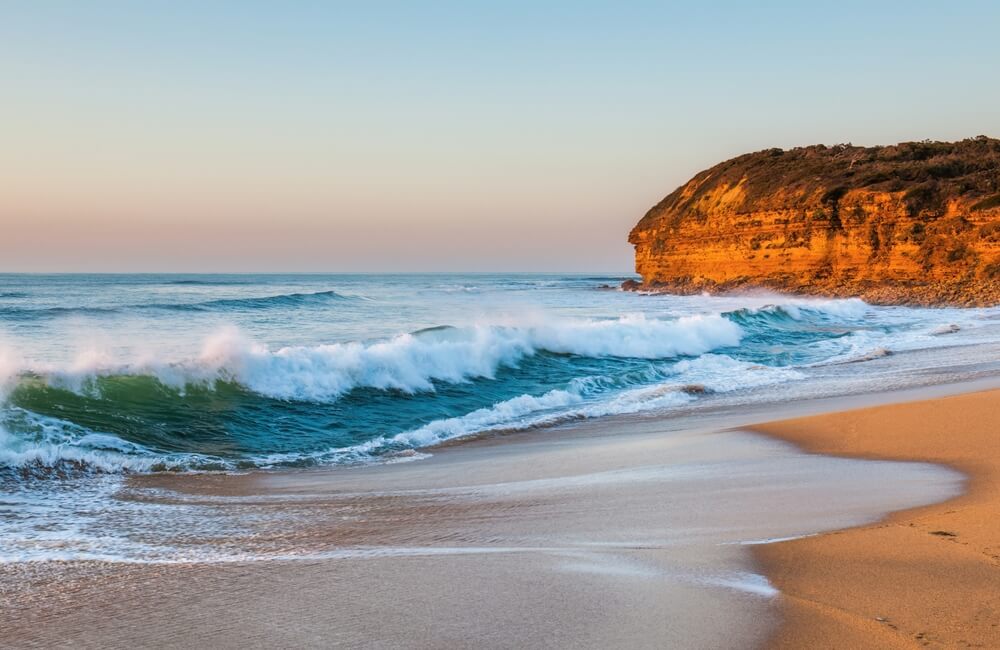 Mornington Peninsula
For a more relaxed and therapeutic seaside escape, the Mornington Peninsula is the perfect destination. This tranquil haven boasts a multitude of hot springs and day spas, perfect for unwinding. You can also explore the beautiful coastal trails of Cape Schanck or enjoy the stunning beaches at Sorrento and Portsea. The Mornington Peninsula invites you to rejuvenate your body and soul while enjoying the beauty of the sea.
Phillip Island
Phillip Island is another gem in Victoria's coastal crown. It's renowned for its wildlife, most notably the nightly Penguin Parade, where you can witness the little penguins returning to their nests. Besides the adorable penguins, you can also enjoy pristine beaches, take a stroll along the scenic Nobbies boardwalk, and visit the Koala Conservation Centre. Phillip Island is a unique blend of natural wonders and wildlife encounters.
Wilsons Promontory
If you're an adventurer at heart, head to Wilsons Promontory, located at the southernmost tip of the mainland. This pristine wilderness offers a range of outdoor activities, from hiking through lush forests to exploring secluded beaches. Be sure to visit Squeaky Beach, famous for its fine, squeaky sand. The Prom is a paradise for nature lovers, offering a chance to encounter native wildlife and stunning coastal vistas.
Port Campbell National Park
The Twelve Apostles in Port Campbell National Park, along Australia's Great Ocean Road, are a remarkable natural attraction. These limestone stacks, though not twelve in number, create a stunning coastal scene shaped by wind and waves. Visiting during sunrise or sunset is especially enchanting, as the warm light enhances their beauty. It's a must-see spot along the Great Ocean Road, showcasing nature's remarkable artistry.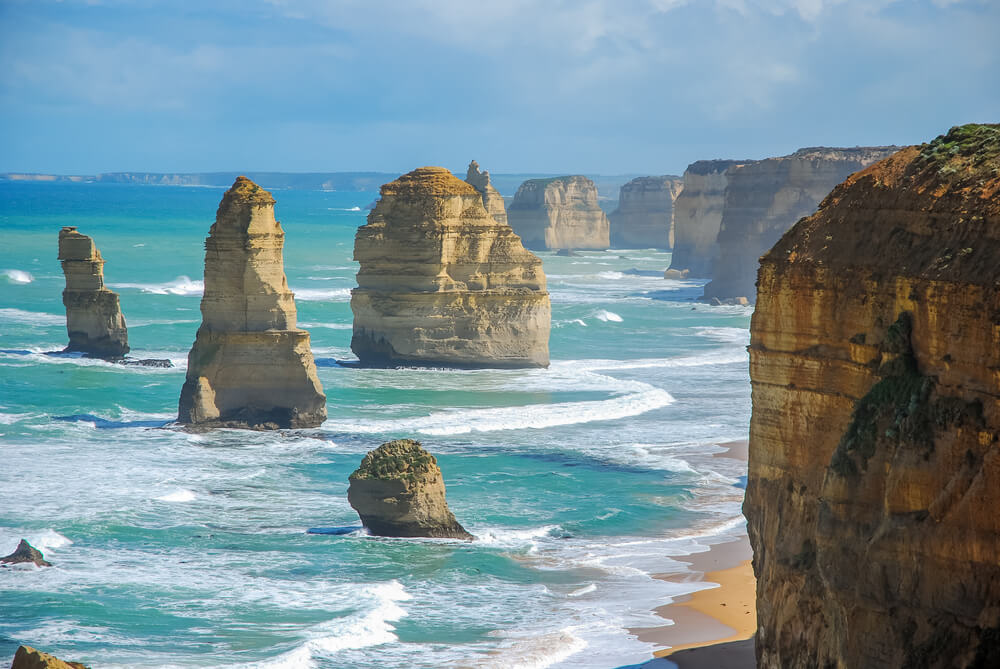 Bellarine Peninsula
The Bellarine Peninsula, located just across the bay from Melbourne, offers a quieter but equally charming seaside escape. The historic town of Queenscliff, with its grand Victorian-era architecture, is a highlight. You can also explore the charming village of Portarlington, famous for its seafood. The Bellarine Rail Trail provides a scenic path for cyclists, and the beautiful beaches along the bay offer a perfect setting for relaxation and water activities.
Lakes Entrance
Lakes Entrance, nestled along the Gippsland Lakes, is a serene seaside escape that's perfect for a family vacation. Here, you can enjoy activities such as boating, fishing, and paddleboarding. The Lakes Entrance Beach is a great spot for swimming and picnicking. Take a cruise on the lakes to appreciate the unique birdlife and the tranquillity of the area. It's a peaceful retreat that allows you to reconnect with nature.
Apollo Bay
Apollo Bay, situated along the Great Ocean Road, is a picturesque coastal town that offers a more laid-back experience. With its stunning beach and the lush Otway Ranges as a backdrop, it's a fantastic place for nature lovers and beachgoers. You can explore the Great Otway National Park, visit the Cape Otway Lightstation, or simply relax on the sandy shores of Apollo Bay.
Port Fairy
Port Fairy, at the end of the Great Ocean Road, is a charming and historic coastal town. It's known for its well-preserved 19th-century architecture and offers a glimpse into Victoria's maritime past. Stroll along the cobbled streets, visit Griffiths Island to see nesting seabirds, and enjoy the annual Port Fairy Folk Festival. The beaches here are perfect for quiet contemplation and relaxation.
Final Thoughts
Victoria's coastline is a treasure trove of seaside escapes, each offering a unique and memorable experience. From the awe-inspiring Great Ocean Road to the serene Mornington Peninsula, the wildlife wonderland of Phillip Island, the rugged beauty of Wilsons Promontory, and the tranquil charm of the Bellarine Peninsula, Lakes Entrance, Apollo Bay, and Port Fairy, there's something for every type of traveller. These coastal getaways are not just destinations; they are gateways to unforgettable moments and breathtaking beauty.
As you plan your coastal getaway in Victoria, consider exploring these seaside escapes. Let the sea breeze and the sound of crashing waves invigorate your spirit. To make your journey even more enjoyable and comfortable, be sure to check out Retreat Caravans' range of off-grid caravans for sale in Australia. They are the perfect companions for your next big adventure, ensuring you have the freedom to explore Victoria's coastal treasures at your own pace. So, pack your bags, embrace the coastal allure, and create memories that will last a lifetime.
If you are looking for the best off-grid caravans for sale in Australia for your next big adventure, you can't go past Retreat Caravans. Please check our full range of caravans below, all carefully designed with you in mind: