Victoria, Australia: a land of diverse beauty, rich culture, and unmatched experiences. From its bustling cities to its pristine coastlines, this state has something for every traveller. But, there's more to Victoria than meets the eye. In this article, we are on a mission to unveil the hidden gems that often escape the tourist radar. We'll take you on a journey through the heart of Victoria, revealing the captivating and lesser-known places that will make your holiday truly exceptional.
The Charms of Victoria
Victoria has a unique charm that can captivate any traveller. The state's allure lies not only in its famous attractions but also in the undiscovered wonders that await your exploration. When you choose to venture beyond the beaten path, you open the door to a world of hidden treasures, each offering a unique experience that will stay with you forever.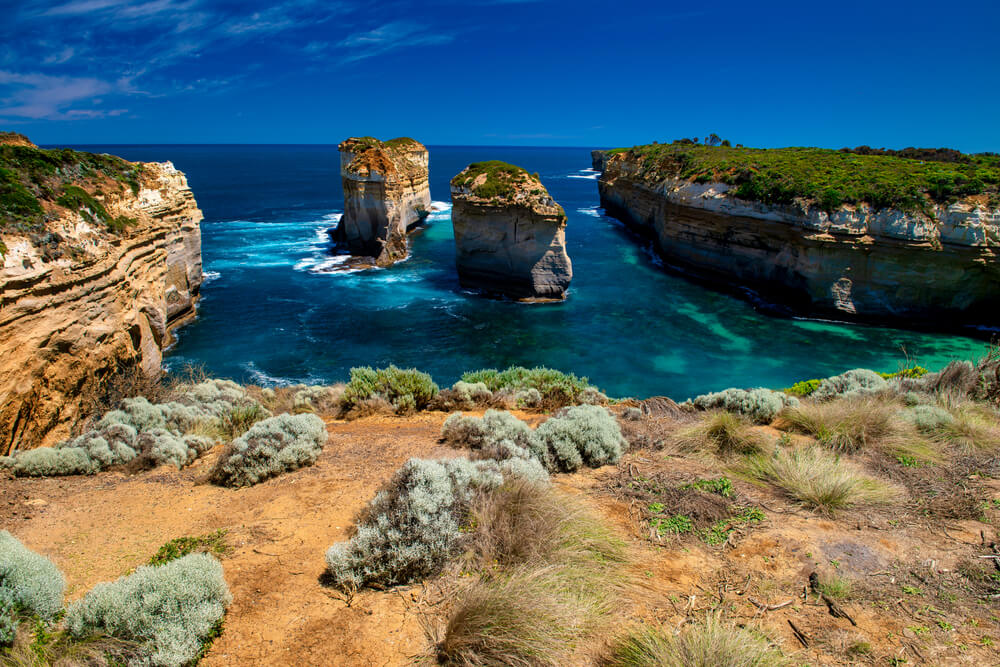 Hidden Gem 1: Lake Tyrrell
Our first stop is at Lake Tyrrell, a place of serene beauty that leaves a lasting impression. This salt lake, situated near the tiny town of Sea Lake, is unlike any other body of water you've seen. The vast expanse of shimmering salt flats, especially during sunset, creates a surreal and almost extraterrestrial landscape. Visitors can even walk out onto the lake and witness the mesmerising reflection of the sky in the water. Lake Tyrrell is a photographer's dream and an ideal location for stargazing. Its uniqueness lies in its tranquillity and the way it transports you to a different world, away from the hustle and bustle of everyday life.
Hidden Gem 2: Wilsons Promontory
Next, we head to Wilsons Promontory, or "The Prom" as the locals affectionately call it. This hidden gem is a paradise for nature lovers and adventure seekers. As you explore the lush rainforests, pristine beaches, and rugged mountains of Wilsons Promontory National Park, you'll find yourself immersed in a world of untouched wilderness. It's not just the stunning landscapes that make The Prom special; it's the unique wildlife encounters. Keep an eye out for wombats, wallabies, and even echidnas as you traverse this untouched haven.
Hidden Gem 3: Buchan Caves
For those who love to delve into the mysteries of the underground world, Buchan Caves is a must-visit destination. Located in the East Gippsland region, these limestone caves are an astonishing natural wonder. As you descend into the depths of the earth, you'll be mesmerised by the intricate formations of stalactites and stalagmites, illuminated by soft lighting. Guided tours take you through the Royal Cave and Fairy Cave, offering insights into the ancient geological history of the area. Exploring Buchan Caves is like entering a surreal, subterranean realm that seems to exist in a different dimension.
Hidden Gem 4: The Grampians
The Grampians, a rugged mountain range and national park, beckon adventurers and nature enthusiasts. Located in western Victoria, this hidden gem is a hiker's paradise. With an extensive network of trails, you can explore picturesque vistas, waterfalls, and an abundance of wildlife. The park's Indigenous rock art sites add cultural significance to its natural beauty, making it a well-rounded destination. As you wander through the ancient landscapes of the Grampians, you'll feel a deep connection to both nature and history.
Hidden Gem 5: Beechworth
Step back in time and visit the charming town of Beechworth. This historic gold rush town is nestled in the northeast of Victoria and exudes old-world charm. Stroll along the streets lined with heritage buildings, visit the Beechworth Gaol to uncover tales of the past, and savour locally produced wines and gourmet food. Beechworth offers a delightful escape into a bygone era, making it an ideal stop for history buffs and food connoisseurs alike.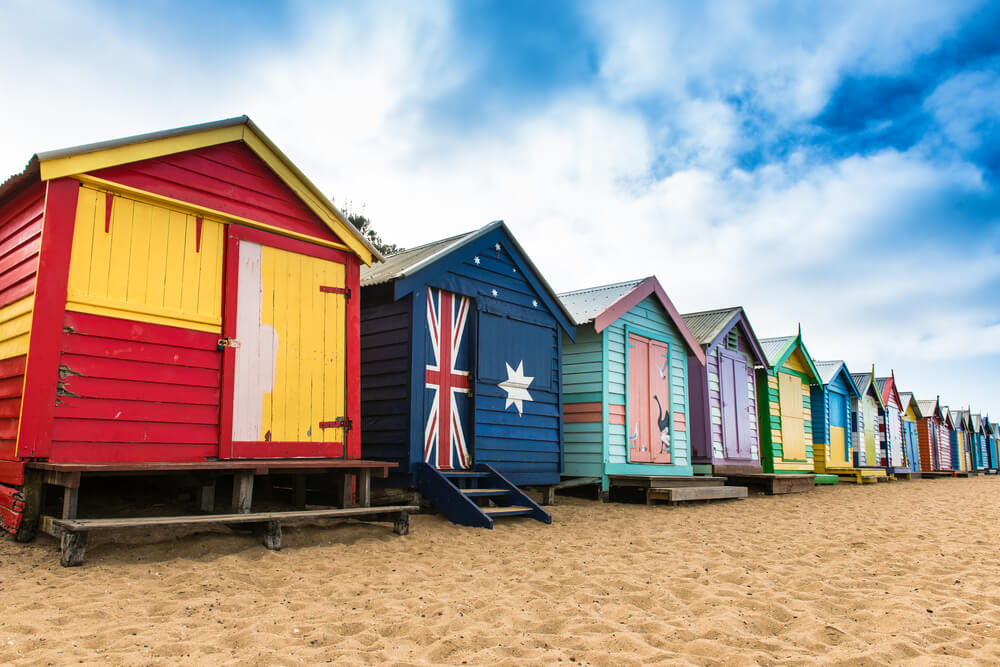 Hidden Gem 6: Brighton Beach
Brighton Beach in Victoria offers a unique coastal experience with its iconic and colourful bathing boxes that date back to the early 1900s. These charming huts make for a picturesque backdrop and a great spot for photography. In addition to its iconic bathing boxes, the beach provides lovely walking and cycling paths along the coastline, making it a perfect destination for a leisurely stroll or bike ride. You can also enjoy watersports, such as swimming, paddleboarding, and windsurfing, and there are plenty of nearby cafes and restaurants for dining. Brighton Beach is a hidden gem that promises a memorable day on Victoria's shores, whether you're seeking a tranquil day by the water or a vibrant beachfront experience.
Hidden Gem 7: The Otway Ranges
Venture to the lush and ancient Otway Ranges for a truly immersive rainforest experience. This hidden gem is home to the Great Otway National Park, where you can embark on mesmerising walks through towering ferns, mossy trees, and sparkling waterfalls. Don't miss the enchanting Otway Fly Treetop Adventures, which allows you to walk among the forest canopy. The Otway Ranges provide a peaceful and mystical journey into the heart of nature.
Hidden Gem 8: Mount Buller
Winter or summer, Mount Buller is a hidden gem for adventure seekers. This alpine village in the Australian Alps offers an array of outdoor activities. In the winter, it transforms into a snow sports wonderland with skiing and snowboarding. During the summer, hiking, mountain biking, and horseback riding are popular pastimes. The stunning alpine scenery and the vibrant village atmosphere make Mount Buller a must-visit destination for those seeking outdoor thrills.
Final Thoughts
Victoria is a state that thrives on diversity, and these hidden gems are just a glimpse of what it has to offer. From the ethereal beauty of Lake Tyrrell to the untamed wilderness of Wilsons Promontory, the mysterious depths of Buchan Caves, the rugged landscapes of the Grampians, the historic charm of Beechworth, the mystical Otway Ranges, and the adventure-packed Mount Buller, Victoria's treasures are as varied as they are captivating. These off-the-beaten-path destinations are more than just places; they are experiences waiting to be embraced.
When planning your next Victorian holiday, consider venturing beyond the familiar and exploring these hidden gems. The memories you create in these lesser-known locations will be like no other. As you set out on your adventure, make sure you're equipped with the best off-grid caravans for a truly immersive experience. Retreat Caravans offers a range of caravans that are perfect for your next big adventure, ensuring that you have all the comfort and convenience you need while exploring Victoria's hidden treasures. So, pack your bags, hit the road, and make your next holiday unforgettable by discovering the secrets of Victoria.
Please check our full range of caravans below, all carefully designed with you in mind: