Is your caravan starting to feel a little run down? Do you know how to keep your caravan in check, well-maintained, and in good working order? Or perhaps you are unsure what types of checks can be conducted by you or if you need to get some expert advice? If you aren't really sure about the best way to go, then this article has all the answers that you need!
Your caravan serves as the centrepiece for all your future holidays, adventures, and life experiences. Because of this, it is important to keep your caravan regularly maintained in order to ensure its longevity for many years to come.
We will be discussing the following with you:
The Importance Of Caravan Maintenance

Quick Yearly Checks To Perform Yourself

Quick Yearly Checks To Be Performed By A Professional
The Importance Of Caravan Maintenance
Before we dive into the nitty-gritty of yearly caravan maintenance, let's talk about why it is important to have your caravan maintained in the first place.
When performing caravan maintenance, it is important to remain organised. This means that you should be aware of basic maintenance checks, performing annual servicing as well as winter preparation and maintenance.
The main importance of caravan maintenance is to ensure that your caravan's condition does not cause any future problems. These problems could lead to some serious safety issues which can turn any camping adventure into a nightmare.
Aside from keeping your travels safe, caravan maintenance also helps maintain any current manufacturer's warranties. Servicing will take a look at wearable parts and help you decide whether they should be fixed or replaced.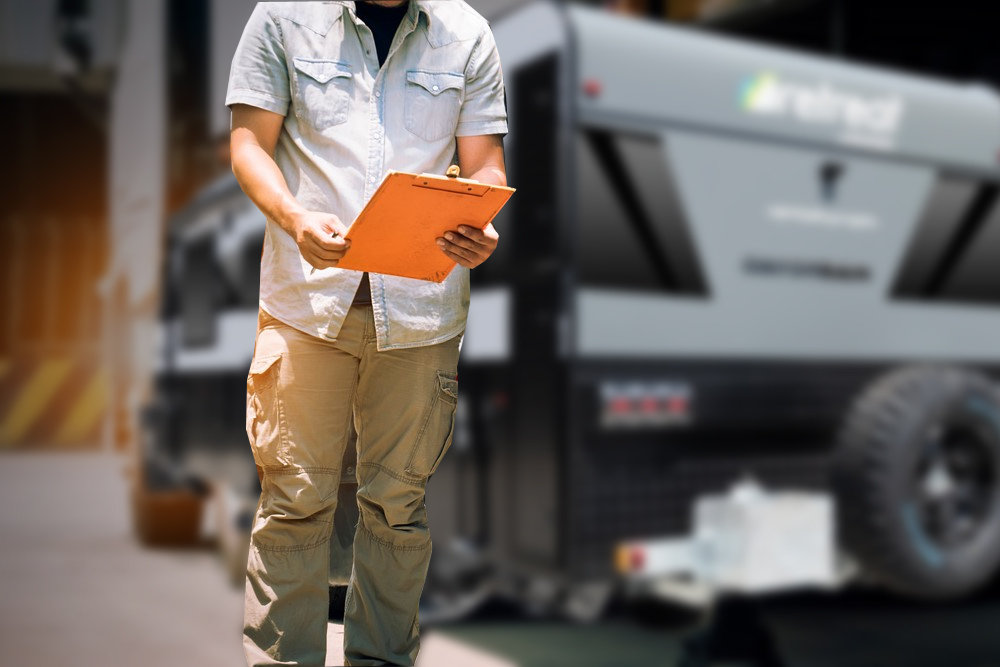 Quick Yearly Checks To Perform Yourself
You might be wondering: are there caravan checks that I can perform myself? The answer is yes! Before booking in your next service, there are still things you can do on your own to maintain your caravan on your own without needing to take it to your dealer or mechanic.
These regular routine checks should include the following:
Tyre age, pressure & condition

. Check the air pressure of your tyres and see if there are any signs of damage or wear.

Ventilation & vents

. Make sure that the vents are not blocked or obstructed. If you notice a strange smell or musty dampness, then you should contact your local experts as soon as you can.

Wheel rims & wheel nuts

. Make sure to tighten the wheel nuts before, during, and after any of your trips.

Seals

. Seals can be found on your caravan's doors, windows, and roof in order to prevent moisture and dirt from entering. However, over time, they may start to crack and may need to be replaced.

Awning

. Ideally, the awning should be inspected at regular intervals. Some inspections to perform include checking that the awning is extending and contracting smoothly and that the fabric is clean and free of damage.

Other checks that you can perform on your own include the following:
Breakaway cable & clip condition

Coupling head greasing or if stabiliser hitch head is fitted, check the friction pad wear.

Condition of gas hoses and connections

Battery conditions

Road lights & connections

12N, 12S (7-pin) or 13-pin connection cables, plugs & sockets

RCD cut-out test switch

Water hoses and connections
Quick Yearly Checks To Be Performed By A Professional
While there are certain checks you can perform yourself, there are skilled service technicians that can help carry out more complex checks that involve repairs, servicing, and installations. Some of these caravan maintenance tasks may include the following:
Hitch head coupling

Chassis work, including removal and refitting of brake drum or any other items directly on the chassis

Bodywork

Damp test

Tyres

Brakes

Suspension

Warranty work

Handbrake

Road electrics & appliance electrics

Gas system & appliances

Water system & toilet
Final Thoughts
While it is important to have your caravan serviced annually it is recommended that you try to learn basic maintenance tasks so that you can fix small repairs yourself. Bringing along a tool kit with you is one way for you to manage unexpected damage that may require immediate repairs, particularly when you are on the road.
If you are looking for the best caravans in Australia for your next big adventure, you can't go past Retreat Caravans. Please check out our full range of caravans below, all carefully designed with you in mind: