Australia is starting to relax its restrictions on travel and leisure, especially for camping and caravan parks. By June 12, a group gathering of up to 20 people will be allowed and greater recreational travel distances will be allowed as well. This is good news!
Families who live together and quarantined together are allowed to travel together. In caravan parks, people are advised to observe social distancing protocols and exercise caution.
Finally, things are slowly going back to normal. However, we still have to follow social distancing protocols so we can continue the progress made so far and eventually beat the COVID-19 crisis.
Social Distancing Protocols in Caravan Parks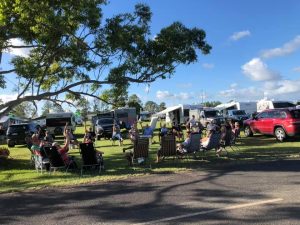 1). Only up to 10 people can get together for an outside gathering. This protocol was implemented starting on March 8. By June 12, up to 20 people shall be allowed to gather outdoors. This includes family members and people who quarantined together. Although outdoor gatherings are allowed, the government is strongly advising people to avoid getting too close and to maintain a one to two-metre distance from each other.
2). Stay within your caravan and camping area. Avoid joining and interacting with other campers. Stay within your group. Use your own facilities in the caravan like the toilet, shower, kitchen, and avoid borrowing and letting others borrow your cookware and other equipment.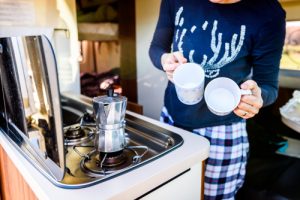 3). Do not forget to bring and use health essentials like:
Face masks – wear them all the time especially when you go out or interact with other people outside your group.

Alcohol and hand sanitiser – Make it a habit to use alcohol and sanitise your hands when going out and before going inside your caravan. Keep a bottle handy outside your door so everyone has easy access to sanitation essentials.

Always wash with soap. Make it a habit to wash your hands regularly and follow the proper hand-washing procedures and duration.

Wear personal protective equipment or PPE if and where needed.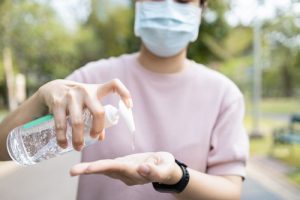 4). Educate yourself and your loved ones. Knowing the dangers and safety precautions against COVID-19 is the best protection. Make sure you educate yourself and your loved ones so you know how to keep safe at all times. Remember, knowledge is power.
5). Follow park guidelines and protocols when camping. Every park and facility has strict rules for users to follow to protect you and other campers. The rules are there for your safety, just follow them and you should be safe.
6). Sanitise your caravan regularly and keep your campsite clean at all times. Cleanliness and sanitation can save lives. Do not underestimate the power of being clean.
7). Have fun and be safe. You deserve the break after being in isolation for the last couple of months. Enjoy spending time in nature and make memories.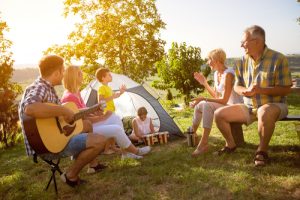 Important Tips:
Choose a caravan camping site that has adopted contactless operations, like:
Online booking and online payment.

No need to check-in or check-out with their park staff.

Choose parks that have small but properly distanced campsites.

Choose less crowded camping areas.
Bring as many basic necessities as you can like:
Gas or fuel stove

Drinking water

Food and snacks

Extra water for cleaning

Sanitation products
Do not hesitate to pack up and leave if you feel like your safety is at risk.
Final Thoughts
There are so many wonderful caravan parks you can take your family camping. There are scenic roads and limitless choices for adventure. However, before fun and adventure, always keep your safety a priority, especially if you have children with you.
Follow public safety rules and protocols. Research and plan before you go on a trip. This is not a time where you can throw caution to the wind. Nowadays, safety is everything.
Do not let the COVID-19 pandemic keep you cooped up at home. Retreat Caravans have a wide range of luxury caravans that will allow you and your family to have some fun and adventure while you are exploring the great outdoors.
Go on that long journey, park under the stars and enjoy the crisp, fresh air now that the travel restrictions have been lifted!
If you are looking for the best caravans in Australia, then you can't go past Retreat Caravans. Enjoy all the comforts of home and 5-star facilities while you are on the road. Keep the threat of coronavirus at bay by staying safe in one of our top of the line caravans.
Please check out our range of caravans below, all carefully designed with you in mind: