The 4th annual Retreat Caravan Owners Rally was held on 23-30 March, in Wagga Wagga, NSW, and was a huge success. Featuring information talks from NSW Highway Police, caravan industry representatives, and Redarc Australia the event was packed with a wide range of exciting activities that catered to everyone's interests and preferences.
Organised by Lyn and Phil Deaves, this event brings together Retreat Caravan owners from all over Australia to travel, make new friends, and catch up with old ones while raising funds for the Cancer Council of Australia.
Since 2017, the group has raised approximately $46,000 which has been donated to the Cancer Council of Australia in three different states.
At the latest rally in Wagga Wagga, participants had the opportunity to explore the beautiful local areas of Forbes and Temora, immersing themselves in the unique charm and attractions of these regions. Whether it was strolling through picturesque vineyards, indulging in wine tastings, or learning about the winemaking process, the trips to local wineries offered a delightful blend of relaxation and discovery.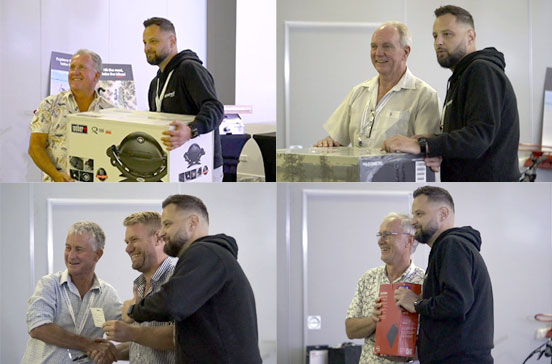 To foster a sense of camaraderie and friendly competition, the rally featured entertaining games nights where attendees could engage in friendly rivalries and showcase their skills in a variety of enjoyable activities. From trivia quizzes to card games, participants could showcase their knowledge and strategic thinking, creating a lively and engaging atmosphere.
For those seeking some friendly competition and a touch of nostalgia, bowling days were organised, providing a fun-filled afternoon of strikes and spares. Participants we able to show off their bowling prowess, share laughs, and create lasting memories in a casual and relaxed setting.
To further enhance the social aspect of the rally, daily happy hours were arranged, offering a fantastic opportunity for attendees to mingle, share stories, and connect with fellow Retreat Caravan owners. These relaxed gatherings provided a laid-back atmosphere for exchanging travel tips, recounting adventures, and building new friendships.
One of the highlights of the event was the grand three-course dinner, which served as a memorable evening of celebration and generosity. Attendees came together to enjoy a sumptuous meal while also participating in a raffle and auction.
Generous donations from individuals and businesses were gratefully received, and the raffle and auction showcased an array of major prizes. The proceeds from these activities went towards the fundraising efforts for the Cancer Council of Australia, contributing to the important work they do in supporting cancer research, prevention, and support services.
The Retreat Caravan Owners Rally in Wagga Wagga exemplified the spirit of community, adventure, and giving back. Special thanks go out to ALL of our suppliers, partners, and local dealer Jack and his team at 𝗪𝗮𝗴𝗴𝗮 𝗖𝗮𝗿𝗮𝘃𝗮𝗻 𝗖𝗲𝗻𝘁𝗿𝗲 who donated so many fabulous prizes for the raffle.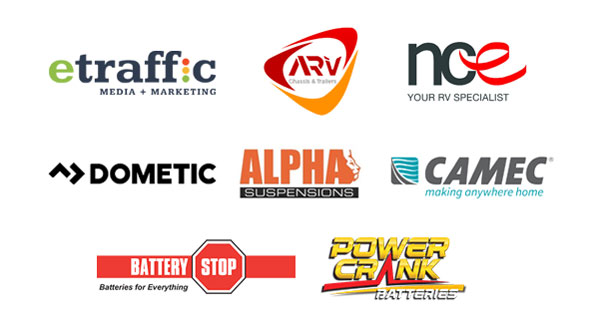 And of course, a massive shoutout to the over 100 Amazing Retreaters and event organisers Lyn & Phil who dug deep and raised an incredible $17,413 for the Cancer Council Australia.
The Annual Retreat was such a huge success, and we can't wait for the next one!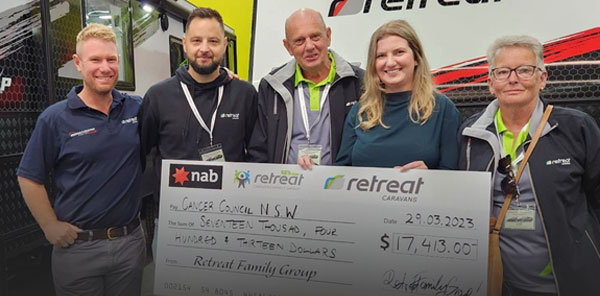 If you're a Retreat Caravan owner, don't miss out on the next rally! Keep an eye out for updates on the 'Retreat Caravans Family Group' Facebook page or send an email to retreatcaravansfamilygroup@gmail.com for a registration form to be sent to you. Let's make new memories, new friends, and continue supporting the Cancer Council of Australia together!