Before tackling the next leg of our journey into the goldfields of WA, we spent a few days servicing our "apartment on wheels" and preparing it for the punishment ahead.
We also needed some extra time to get our Ford prepared for the big journey confronting us.
Once all was ready to rock n' roll, it was time to hit the road and put our electric caravan through the next stages of severe testing.
Our next destination was north of the famous town of Kalgoorlie, smack bang in the middle of the desert and on the western edge of the Nullarbor Plain.
Our Weber Electric BBQ was an absolute lifesaver when we hit our bush camp in the Karalee Rocks campground.
With open fires and gas BBQs banned in the area, our electric BBQ saved the day!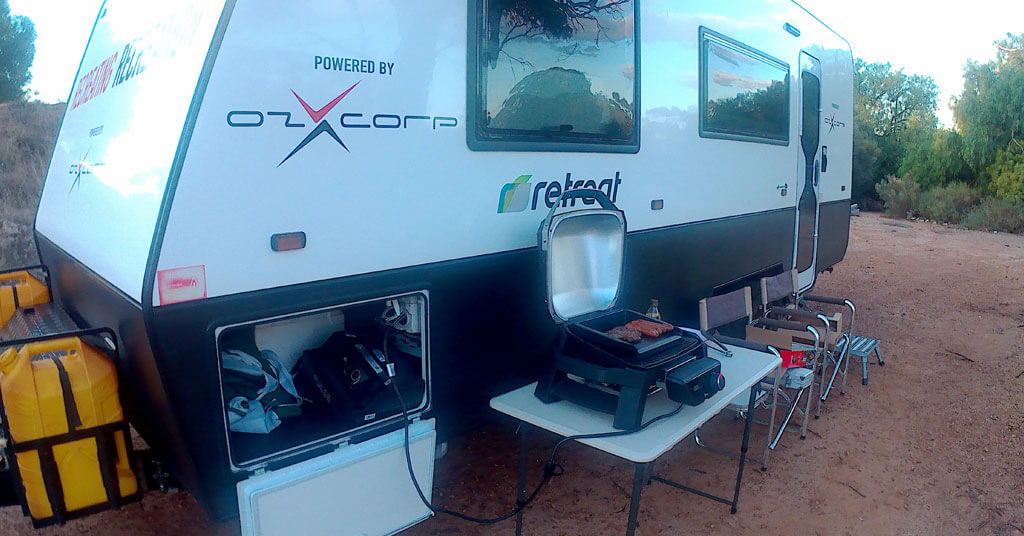 With temperatures hovering around the high 30s, we also used the aircon for 10 straight hours! As a result, cooking inside the van just wasn't going to happen.
It was on this part of the trip that the battery got to its lowest state-of-charge so far at 48 per cent.
This happened because of inclement weather which impacted the solar charging.
Not only that, but the battery copped a hammering due to the constant usage of the AC, Electric BBQ, and other appliances, such as the kettle, telly, and hot water.
Luckily the weather is looking good for the next few days with abundant sunshine being forecast.
This means we won't have to ration our power as much as the battery still has 6-7kW/hr left in it which is more than enough for what we need.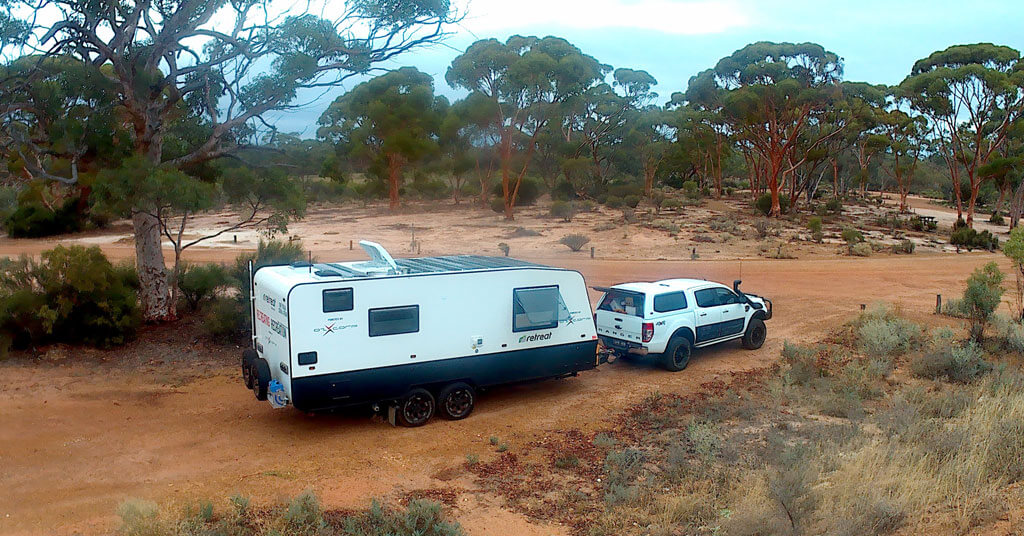 One important thing to note about this particular part of the test is that the caravan wasn't plugged into the car to help charge the battery while driving.
This is actually the norm for many travellers however if the electrical charge system is going to be fully tested, it needs to stay unplugged until the battery level gets critical.
So until next stop, we will be keeping you posted as our epic journey continues.