Of the plethora of options available to a caravanner, mobile apps rank among the best in making your caravan trip safe, fun and exciting! If you are not impressed by how well apps can enhance your comfort as a owner of a luxury caravans, read on and find out for yourself.
Our complete guide to must-have apps for caravanners helps to unravel the many options of road safety, itinerary planning, free camping and even protection against disasters.
RELATED:
Caravan Road Safety: The Top Causes of Caravan Accidents
First Time Caravanners Preparation Checklist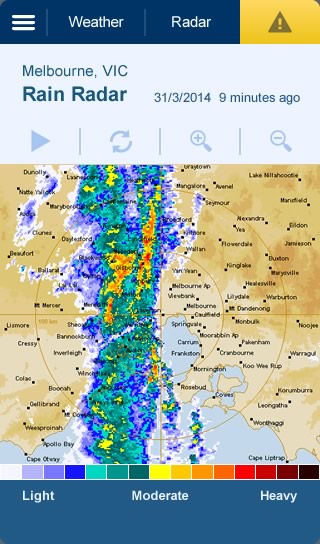 Rain Radar. Image Credit to bom.gov.au
Built from the extensive and accurate data from the Bureau of Meteorology, Rain Radar Australia helps caravanners read forecasts and plan trips accordingly. The popular app for techie caravanners is also known for its excellent design and ease of use. The app is a popular favourite for its unique feature of dimming the screen with respect to the probability of rainfall!
Previously released as BOMRadar, the app mimics real-time RADAR-images and provides forecasts including images, the direction of rain, intensity of rain, duration of rain, temperature as well as wind velocity. It is true that you have a better chance of escaping a natural disaster with a Rain Radar as it even shows an option to calculate radar distances such as 64 km, 128 km, 256 km and 512 km to plan your escape during torrential rain.
Made by Camping and Caravanning Club, Site Seeker helps caravanners find campsites that befit their needs. The application has 1,500 certified sites with its coordinates, price, booking options, photos and facilities listed on its uncluttered interface.
One advantage of Site Seeker is it works even without internet connection. Apart from the flexibility and freedom, the app also finds clubs and forests close to your parked location.
Price: Free

Size: 10.1 MB

Platform: iOS 8.0+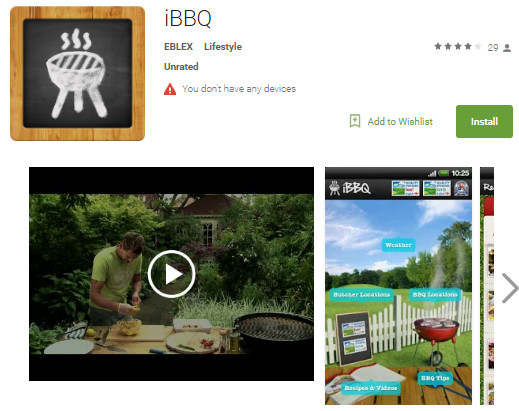 A celebrated app among BBQ lovers, iBBQ consists of 20 recipes as well as the weather forecast for a flawless grilling experience. In addition, the app provides expert tips on quality BBQ cooking as well finding the finest butchers. The app has recipes of Beef, Salad, Burger, Lamb, Steaks, Cutlets and Marinades.
iBBQ is a product of EBLEX, developed by the Agriculture and Horticulture Board. The interactive app's only drawback is the lack of chicken and pork recipes.
Price: Free

Size: 11.8 MB

Platform: iOS, Android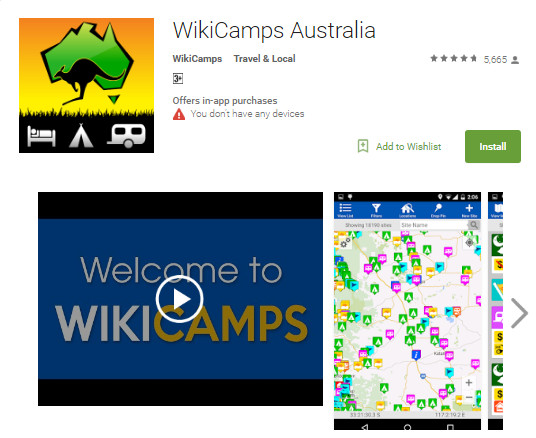 One of the high-ranked apps among caravanners, wikicamps is a crowdsourced platform where users contribute in generating content. Moreover, there are user driven forums in addition to the option of using 57 filters to select the best campsite when searching. The best bonus of getting yourself Wikicamps is that you can use it online as well as offline.
The app has over 22,000 listings of campsites with detailed description on facilities, WiFi, pet care and roadside rest houses around you as well as your selected campsite. If you're looking for apps that actually provide instantaneous support, WikiCamps is your buddy!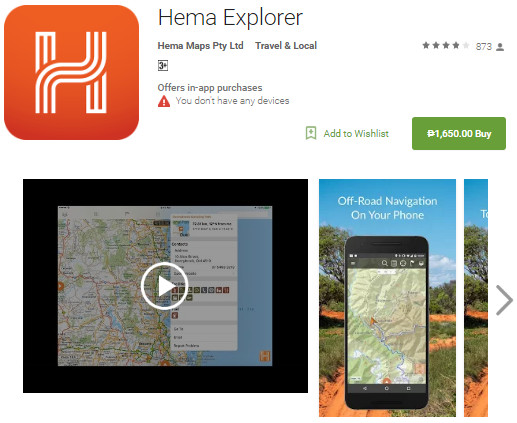 The best traffic app for caravanners in Australia, Hema 4WD is a must-have app for techie caravanners. If you hate being stuck in traffic, Hema is the answer. The app is easy to use and lists waypoints, routes, trips, 1:250: Toppo, 1:1 million maps, National Parks, heritage sites as well as State parks.
The most attractive feature of the app is that it lets you track and record your journey. Hema 4WD app users can even email their track locations to meet up friends or convoys.
Price: $99.99

Size: 1.85 GB

Platform: iOS 8.1 +
Caravan Helper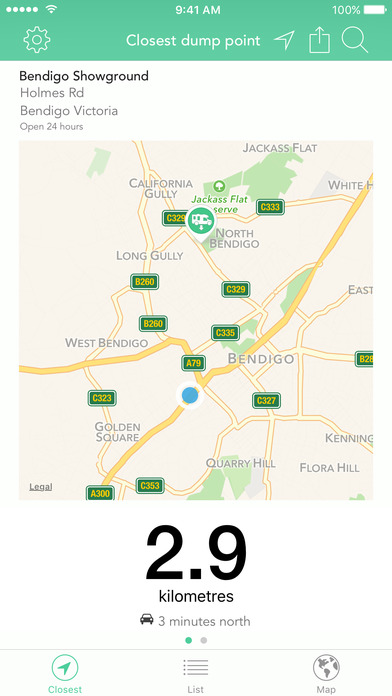 Ranked among the most helpful apps for caravanners, Caravan Helper excels at locating dump points all across Australia. From the closest dump point to the estimated distance to reach it as well as travel time, route and direction, all this information make Caravan Helper such a relief to have in your iphone.
Apart from saving money and time, you can also save memory by using the app to save your favourite dumping stations. Caravanners claim that the app provides instant updates, schedules your dumping time as well as to inquire about the facilities at the station.
The application uses data from the Australian Public Toilet Map.
Price: $3.99

Size: 5.8 MB

Platform: iOS 8.4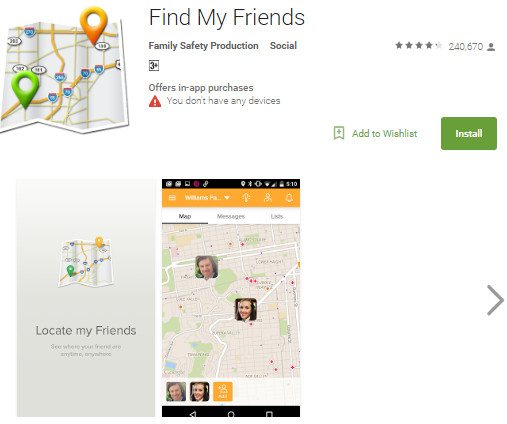 A social networking app popular among Aussie caravanners is Find My Friends. The app lets you 'Follow' your friends by tracking the route they cover on their journey as well as share yours. While the app is great to keep track of your friends when on a treasure hunt or backpacking trip, you must not let strangers track your location. With parental restrictions and 3D torch, Find My Friends is a must-have app for caravanners with families!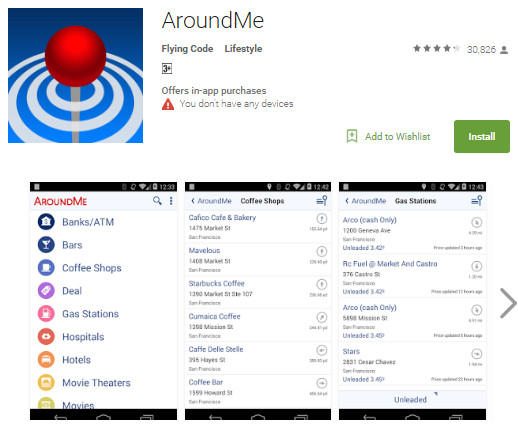 An ideal app to locate supermarkets around you, Around Me lets you to quickly locate amenities. Around me is a favourite app for Aussie caravanners as it displays information about important landmarks such as hospitals and theatres.
App users are also notified on the distance between their current location and a certain landmark.
My Environment
The result of a direct contribution of the Australian Government, My environment or My Enviro is designed by the department of sustainability, water, environment, population and communities. My enviro lists interesting info about heritage sites, protected areas, endangered species and historic shipwrecks around your location.
Price: Free

Platform: iOS
Spirit Level
A useful tool for all caravanners who need to know whether the ground is horizontal or vertical, and the degree of inclination. The app, however, does not save the calibration, and needs to be reset each time.
The features that make Spirit Level useful are its motion sensitive lock, bubble level and multiple precision modes. The app also provides sound feedback and spectacular graphics.
Price: Free

Size: 7.4 MB

Platform: iOS 4.0
Australia Bushwalking
Ideal for caravanners in love with the adventure of tramping, Australia Bushwalking blends passion and hiking in one interactive app. The app is a must-have for caravanners as it provides pictures, information, resources and track notes to most hiking destinations in Australia.
The app provides multiple routes and diverse information about the most scenic destinations!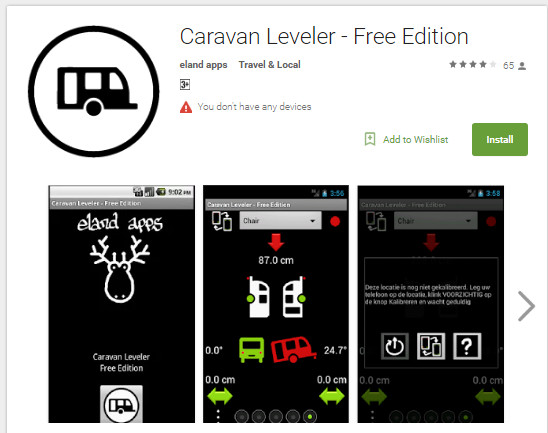 A free application from eland apps, Caravan Leveller is the best tool to hitch and tow your caravan with a stable level. Using the app, you can determine how many centimetres each wheel has to rise or fall depending on its width and the type of caravan that you use.
Australian Birds eGuide from Michael Morcombe and David Stewart's
Offering paid and lite versions for diverse birders, the Australian Birds eGuide from Michael Morcombe and David Stewart's is a treasure house of birder secrets. The renowned comprehensive guide has 3000+ high-resolution images of birds in 790 species. The app also provides sounds (edited) of oddly 600 species.
Caravanners who are also birders can compare birds adjacently on the app and filter search keywords smartly. Birds eGuide also lets you store your sightings to review them anytime later.
Price: $17.88

Size: 110 MB

Platform: iOs 7.1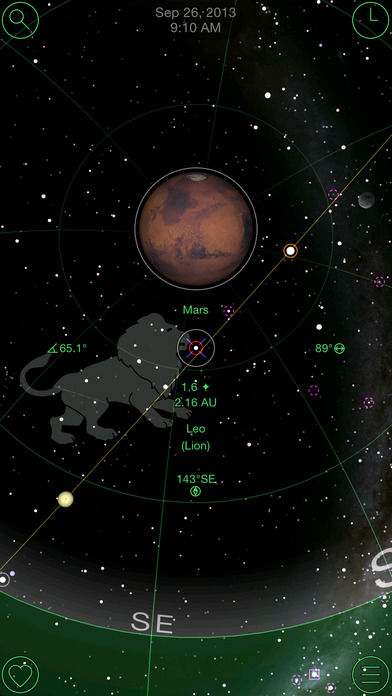 The best app for caravanners who take a keen interest in stargazing, Go Sky Watch is a brilliant app to explore astronomy. A product of Go Soft Works, Go Sky Watch is a powerful astronomical tool with gyroscope compass automatic calibration, target identification, planet-spotting and touch-free navigation, providing a view of 180 degrees.
The app also provides accurate sunrise and sunset times in addition to providing users with 200 images of planets, moon phases and celestial objects collected from the Messier and Caldwell catalogues.
Price: Free

Size: 82.0 MB

Platform: iOS 8.0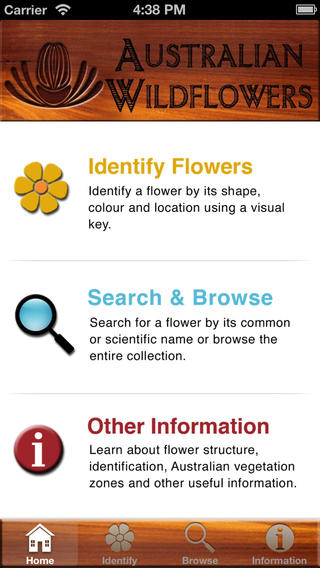 The app offers a useful interactive field guide for caravanners who want to view Australian wildflowers in the spring. Australian Wildflowers provides elaborate info on 570 species of wildflowers, and ways to identify each based on shape, structure, colour and even, location.
You don't have to be a botany expert to identify, explore and appreciate the celebrated spring flora of Down Under. As an added bonus, the app does not need internet connection for it to work. The app features 35 wildflower hubs to explore in spring.
Price: $4.49

Size: 267 MB

Platform: iOS 4.3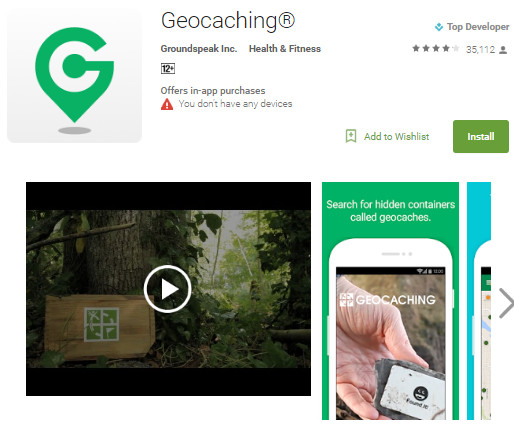 An ultimate geocaching toolbox, Geocaching is a treasure hunting app that helps you find hidden treasures using the item's coordinates from the internet. The app is a complete entertainment package for solo caravanners as well as caravanners with families. Geocaching works only if your device is connected to the internet.
The app lets the user conduct live searches, messaging other geocachers, socialize with or help other players with cues and log of your trackables.
Price: Free

Size: 91.9 MB

Platform: iOS 8.0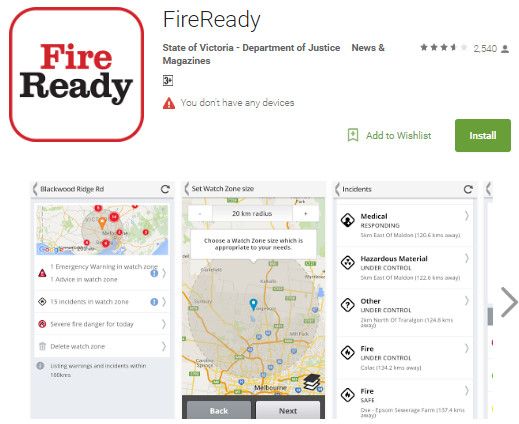 Considered the best app for safe caravanning, fire ready is a product of the Department of Justice. The app is issued through the collective effort of CFA, DELWP and CFA. Fire ready is a must-have for caravanners looking for a safe caravan adventure.
The app lets you surf planned burns, watch & act tips for fire safety, official warnings about wildfires, fire accidents and past incidents in your vicinity. The app also has a sound alarm fitted to alert the user in case of fire.
Price: Free

Size: 7.0 MB

Platform: iOS 6
Conclusion
Mobile apps are a great addition to your caravanning arsenal. The better you explore the apps, the better you will make use of the features mentioned as well as save time and money. As most of us have smartphones nowadays, you can have a safe and fun-filled caravanning experience at the click of a button.
Give these apps a try and tell us about your experience!