Campsites within one mile of a beach are referred to as beach caravanning spots.
What's so thrilling about beach caravanning anyway? EVERYTHING!
For most of us, a perfect holiday has sun, sand and sea — a great tan, sand between the toes and the sound of waves crashing to the shore. Not to mention having the luxury of beachfront parking with exquisite views and fun water activities.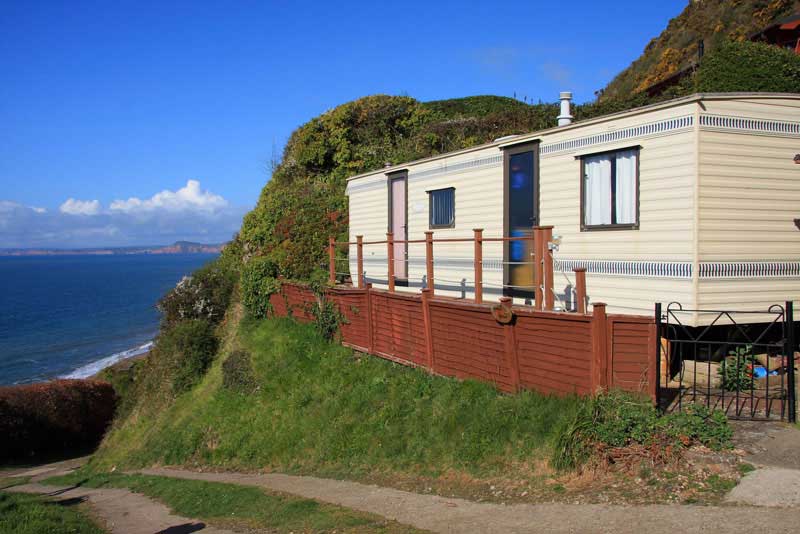 If you never had the fun of beach caravanning, head to one of the destinations below – beaches which have the best location and fun activities for you can enjoy and best Caravanning experience!
Safety Measures When Beach Caravanning
There are numerous campsites in beach sites, so booking will not be a problem. Instead focus on your family's safety. From marine life to warning flags, there are many mandatory checks to keep in mind if you're planning to caravan along Oz's coasts [expand title="…read more!"]

Warning flags
Red Flag– DO NOT SWIM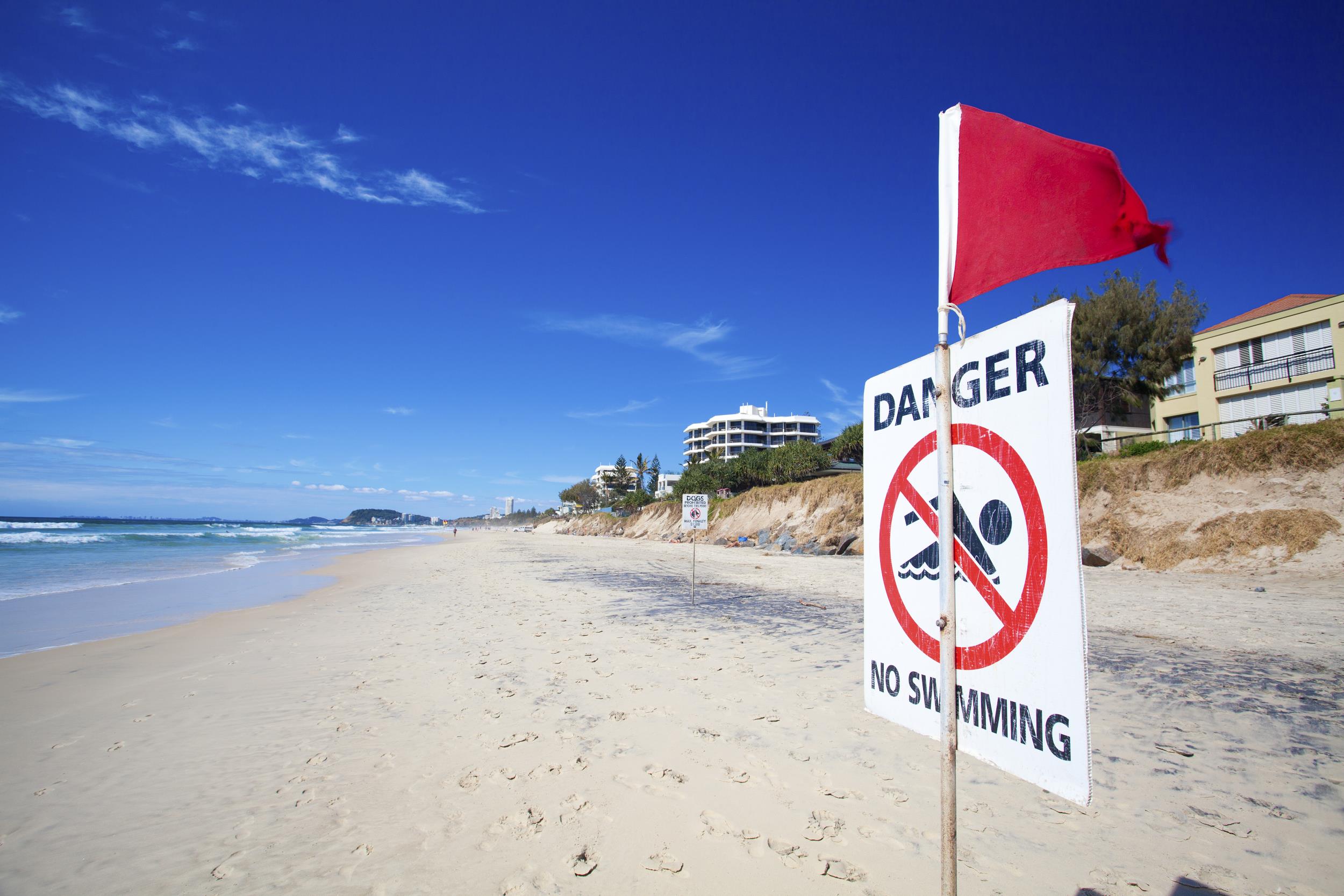 Yellow Flag– Safe currents
Green Flag– Calm beach
Blue/ Purple Flag– Dangerous marine life around
Windsock– Presence of Offshore Winds
Chequered Flag (Black and White)- Only for Water Sports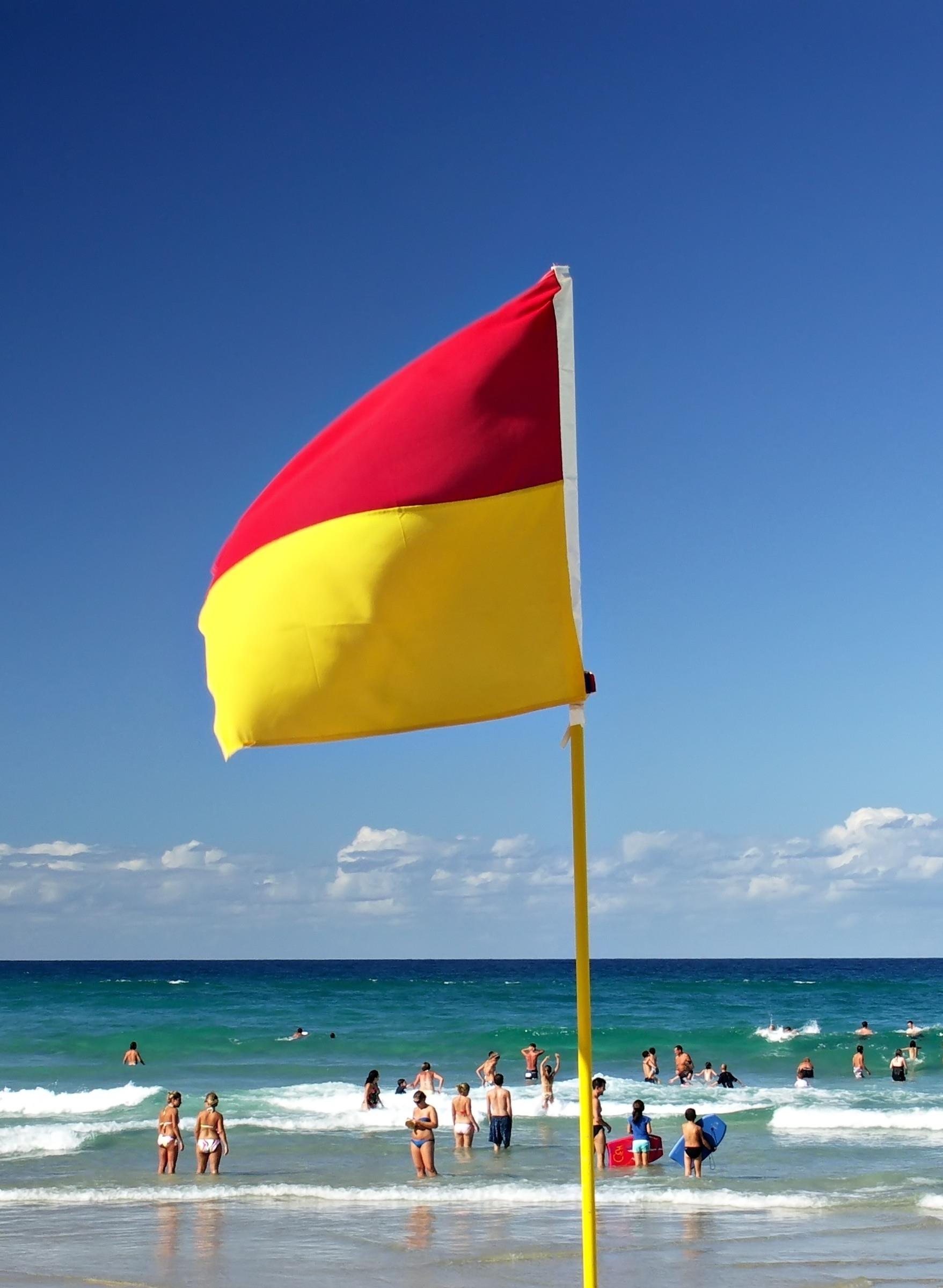 Rain Check
Just as your smartphone does not get along with water, it is hard for water to get along with electricity. If it's going to rain, you need to get out of the beach ASAP! Make sure that you do a weather check before you go to the beach.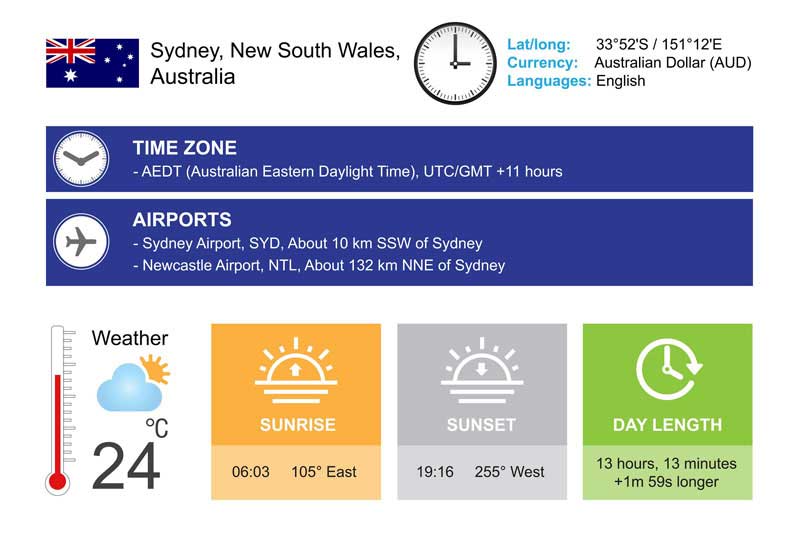 And if it does rain while you're there, wait at least an hour after thunderstorms before you jump into the water
Wave Check
If you think a wave can't do much damage, think again. Reports say strong waves can cause sprains, dislocation and break bones. Be aware of waves that break with maximum force on the shore or shorebreaks and rip currents.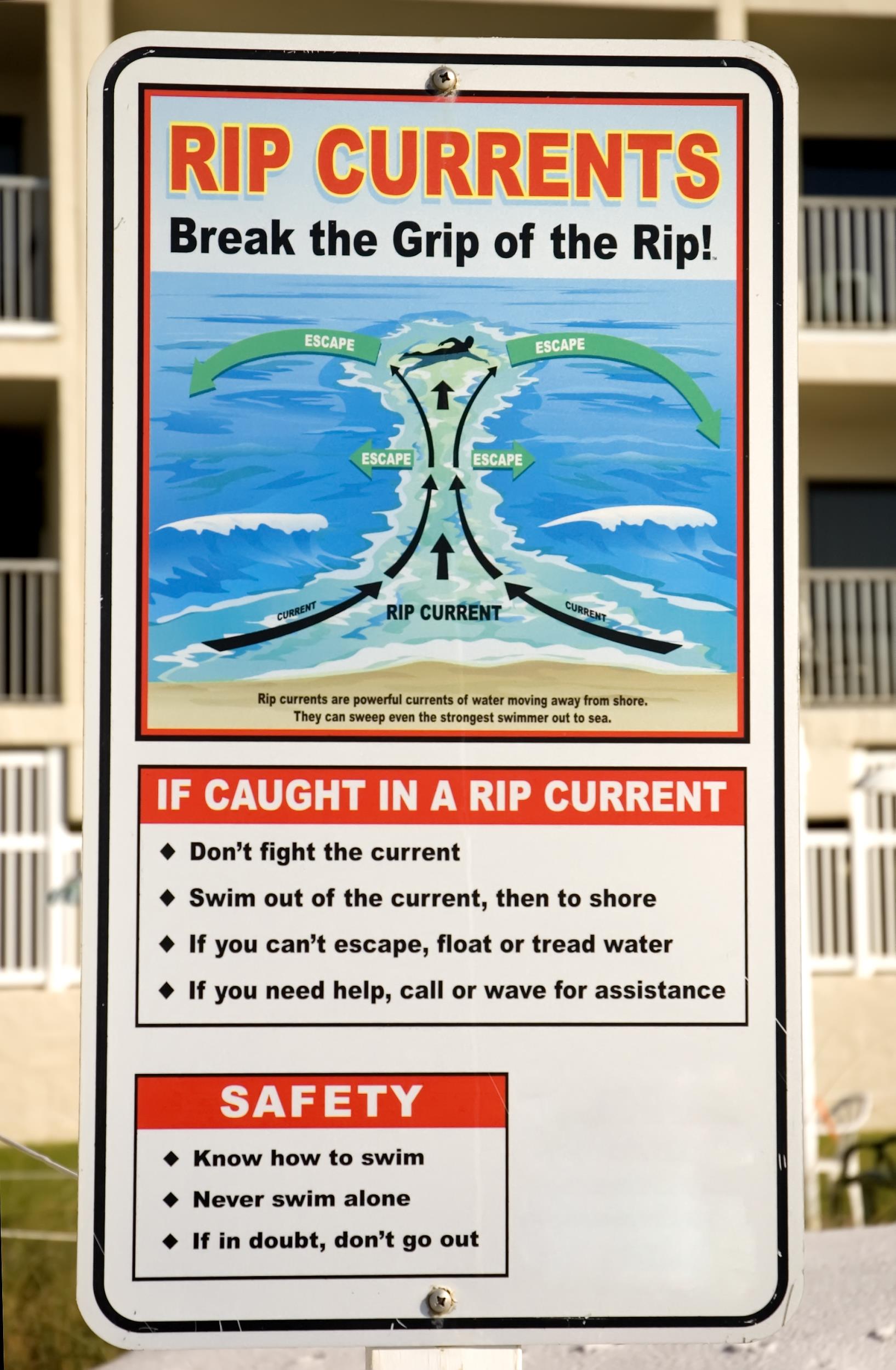 The latter is the result of a shorebreak and very dangerous. If you get caught in one, stop swimming opposite to the current. Stay calm, let the water carry you and try swimming diagonally back.
Sobriety Check
Alcohol and drugs can urge you to take a plunge into the sea at the dead of the night. The problem is, if you do, who knows if you would ever take another dive.
Therefore, keep your Daiquiri away if you're planning to go for a swim later.
Skin Check
Swimming in the beach causes the most sun damage to the skin and hair. To prevent this, make sure you're wearing the proper sun block serum to avoid blisters.
And don't forget your shades to ease the strain on your eyes when basking under the sun.
Marine Fauna Check
Most of Australia's beaches have warning flags on dangerous marine life around the beach. Even though Sting Rays are cute, don't touch them.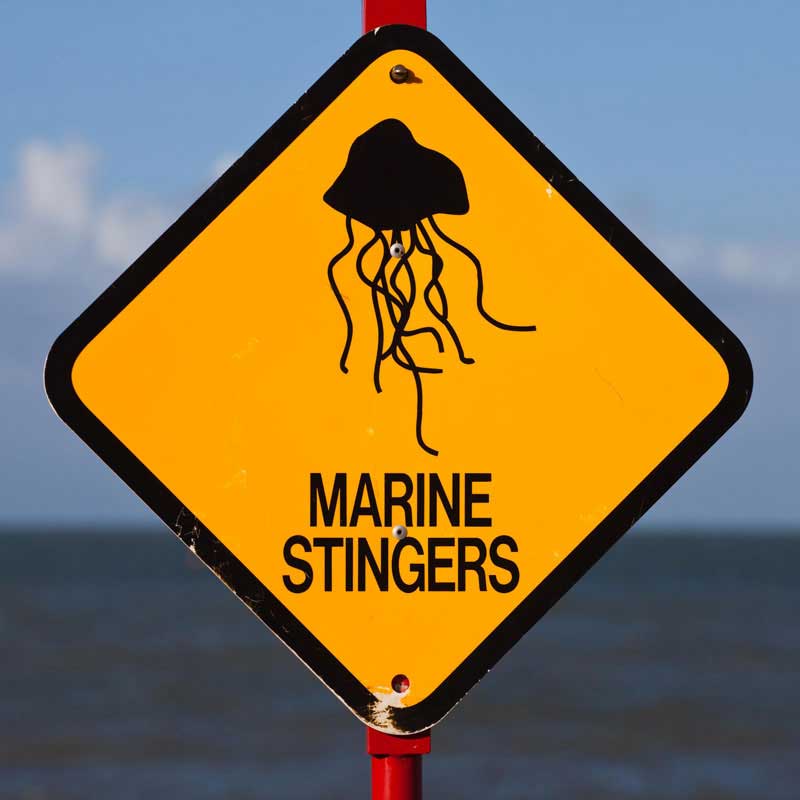 There can even be poisonous jellyfishes and scavenger fishes too. Even crabs and lobsters can also kickstart allergies.
Get into water only if you know how to swim
The sea is like a river. If you don't how to swim well, better to just stay on the shore. Strange waters can have stranger poisons.
As a bonus safety tip, drink loads of water to avoid getting dehydrated too![/expand]
Where To Go
Beach Caravanning is a breeze once you're ticked off the safety checklist above. In Down Under, you will find varieties of beach with golden to silver sands. The adventure of beach caravanning is a natural extravaganza, as you wake up to the sun and walk through the early morning dewy breeze.
Moreover, the beach is the perfect place for diverse fun activities for solo or family caravanners.
Port Elliot Beaches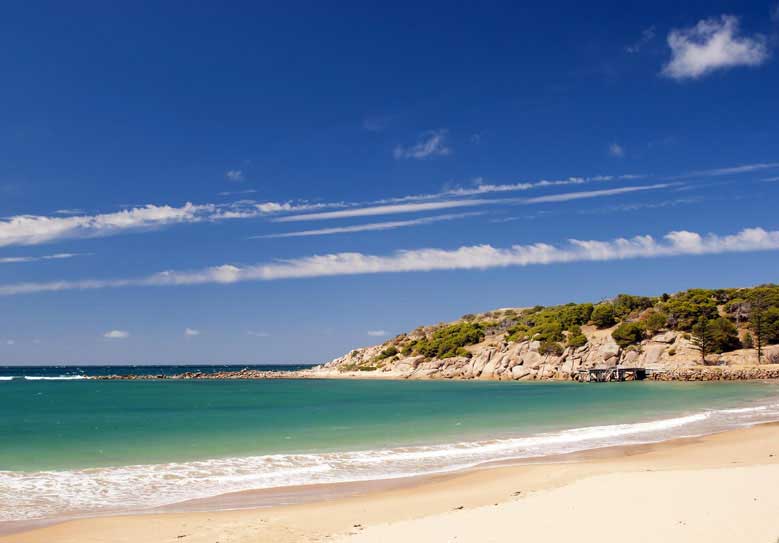 Surrounded by Horsehoe Bay, Rocky Bay and Green Bay, Port Elliot sees the best of the Fleurieu Peninsula. The Southern Australian popular holiday destination is excellent for beach caravanning because of the endless activities here [expand title="…read more!"]


Aside from the water rides, check the historic hike trails from Goolwa Port to Cape Jarvis or the Kangaroo Island, that's just a ferry away.
Port Elliot Holiday Park has over 255 campsites located little less than a minute away from the beach. In spring, Port Elliot shines the best with vibrant greenery ,complementing the turquoise ocean.
Location
84 km from Adelaide
Fun Activities
Trails- Port Eliot Heritage Trail, Goolwa Historic Walk, Harbourmaster's Walk, Discovery Trail
Swimming
Seafood
Kids- Giant Jumping Pillow, Adventure Playground and Spinning Pod
Encounter Bikeway (Skating, cycling and walking)
Steam Train
Iconic Attractions around
Coorong National Park, Belair National Park, Onkapringa River, Freeman's Knob, Knight's Beach, Ladies Beach, Basham's Beach Regional Park, Commodore Point and Kangaroo Island.
[/expand]
Four Mile Beach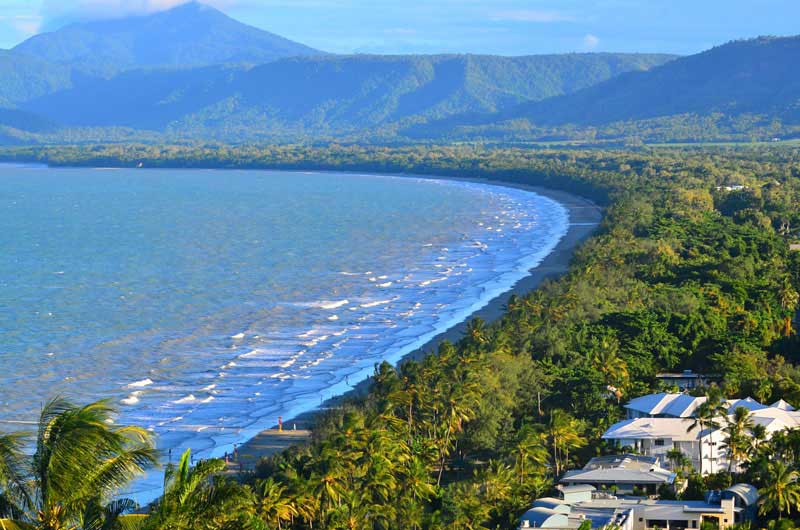 A beach out of the movies, Four Mile Beach offers much more than scenery. Walking around the coast is one of the favourite activities. Just watch out for the crocodile zone sign and avoid the stinger season during November too [expand title="…read more!"]

Located close to the Great Barrier Reef, it is perfect for viewing the sunrise and sunset. Beach caravanning in Four Mile Beach is amazing because of its white sand, relaxing sharp indigo skies and the teal ocean! It is one of the least crowded beaches too.
Location
66 Km from Cairns
Fun Activities to do
Swimming
Surf
Golfing
Scuba Diving
Snorkelling
Kitesurfing
Iconic Attractions around
Newell Beach, Great Barrier Reef, War Memorial, St. Mary's beachside Church, Magazine Island, Port Douglas, Trinity Bay Lookout, Dickson Inlet and Palm Cove. [/expand]
Coles Bay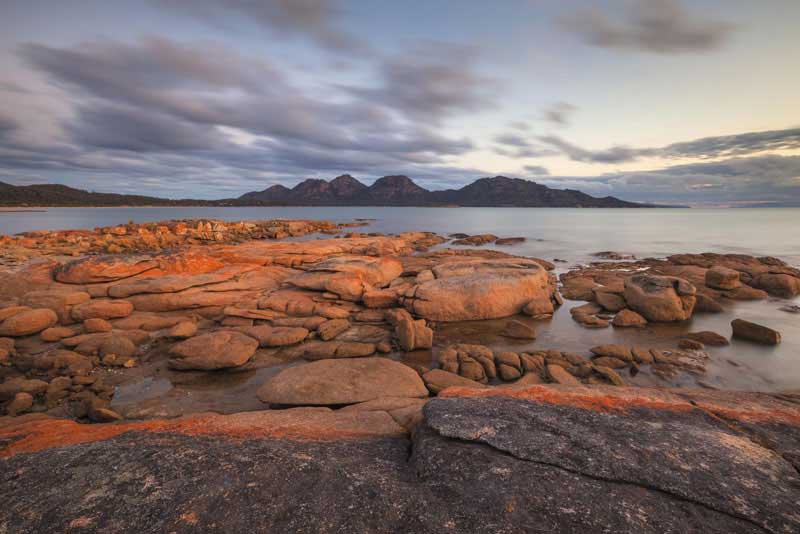 Located at the entrance of Freycinet National Park, Coles Bay has one of the spectacular beachfront campsites. Encircled in the scenic east coast of Tasmania, the soft waters and pure white sand on the shore makes it one of the best beaches to fit anyone's tri throughout the year [expand title="…read more!"]

The beach is best to visit in summer than winters. It is one of the quietest beaches in Oz too.
If you're looking for fun in your Beach caravanning, this should be your first choice as it is next to the 10,000 hectares national park too.
Location
80 Km from Campbell
Fun Activities
Kayaking
Fishing
Boating
Biking
Snorkelling
Hiking
Iconic Attractions around
Sleepy Bay, Cape Tourville, Great Oyster Bay, Wineglass Bay, Richardsons Beach and Freycinet National Park;
[/expand]
Rainbow Beach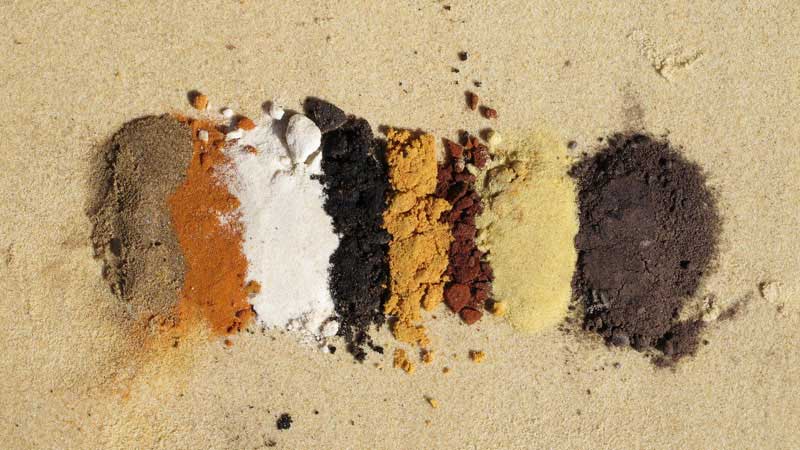 A pivotal connecting point to Fraser Island, Rainbow Beach is eponymously famed for its rainbow colours of sand dunes on the beach. It is adjacent to Great Sandy and Cooloola National Park and renowned for the sinkholes too [expand title="…read more!"]

While locals believe that the death of a spirit coloured the sand in 72 colours, the multi-coloured beach is also celebrated for its serenity.
Location
239 m from Brisbane
Fun Activities
Skydiving
Hiking
Boating
Fishing
Surfing
Iconic Attractions around
Fraser Island, Noosa, Tin Can Bay, Great Sandy national Park, Cooloola and Inskip Point;
[/expand]
King George Sound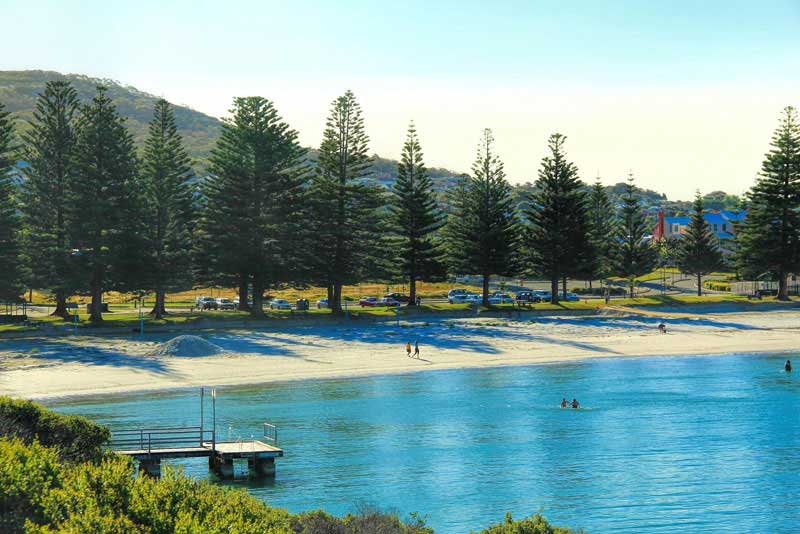 A naturally colourful bay, King George Sound has two renowned harbours- Princess Royal and Oyster Harbour as its economic centres. From whale watching to watching the sun set on a purple sky, there are many pros to carvanning on the beach at King George Sound [expand title="…read more!"]

A diving hotspot, it's best to visit King George Sound from July until October, during the whale migration season.
A peaceful beach to stay for a few days, King George Sound is mesmerizing in the wildflower season too.
Location
30 Km from Emu Point
Fun Activities
Fishing
Boating
Diving
Snorkelling
Kayaking
Kite-surfing
Whale watching
Iconic Attractions around
Breaksea Island, Seal Island, Michaelmas Island, Flinders Peninsula, Fremantle Harbour, Mistaken Island, Green Island, Oyster Harbour, Princess Royal Harbour, Kalgan River, Goode Beach, Bayonet Head and Mount Clarence.
[/expand]
Byron Bay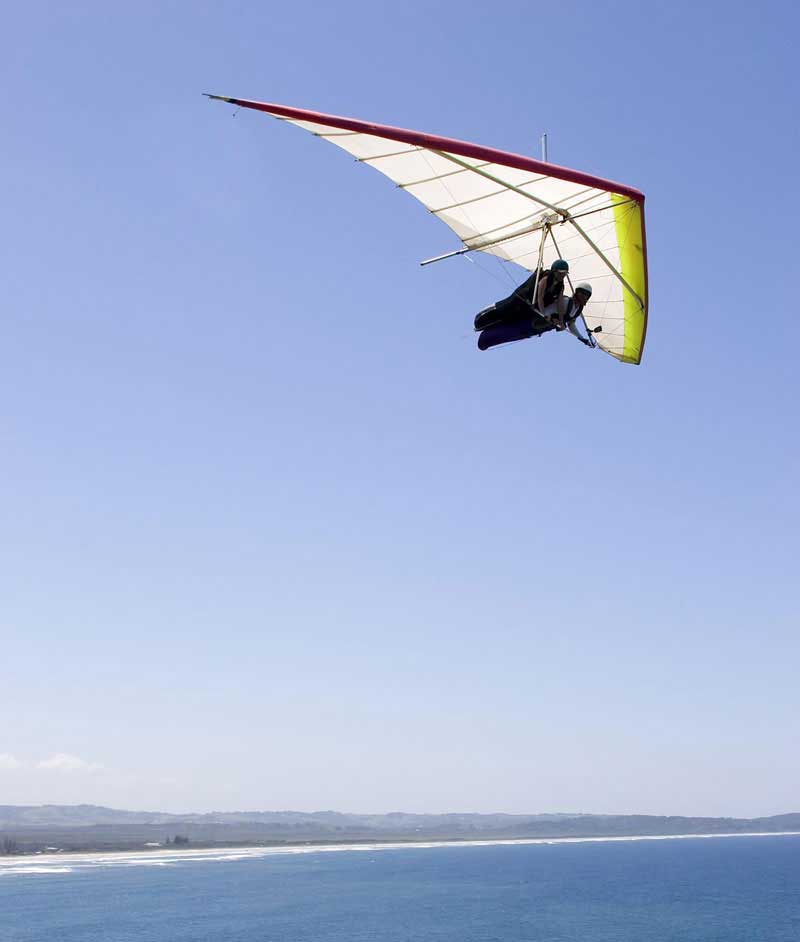 A complete vacation destination, beachfront caravanning in Byron Bay is a popular summer destination for caravanners in Oz. It has numerous attractions and activities your family will enjoy. Located next to Cape Byron, Byron Bay is also a marine interaction park known for migrating whales [expand title="…read more!"]

Byron also has a dog-friendly beach- Belongil in addition to the multiple family fun centres. The moderate weather makes camping with your caravan at the Byron Beach memorable. Don't forget to relish on the seafood when in Byron Bay.
Location
165 Km from Brisbane
Fun Activities
Horseback riding
Fishing
Riding a hot air balloon
Surfing
Kayaking
Boating
Scuba Diving
Swimming
Snorkeling
Iconic Attractions around
Mains Beach, Wategos Beach, The Pass, Belongil, Cape Byron, Byron bay Lighthouse, Tallow Beach, Julian Rocks, Broken Heads Nature Reserve, Nightcap National Park, Minyon Falls, and Cape Byron Marine Park.
[/expand]
Francois Peron National Park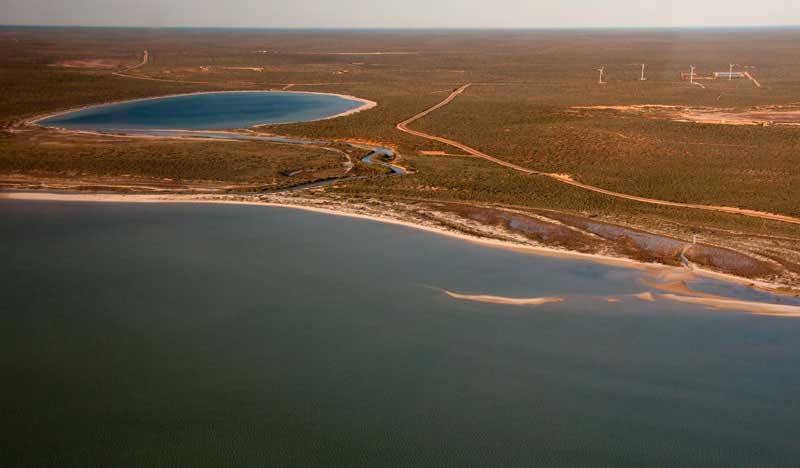 Situated within the Shark Bay Heritage Area, Francois Peron National Park is also next to Shark Bay Marine Park. Covering about 52,000 hectares, Francois Peron is circled by Big Lagoon, Bottle Bay and Herald Bight beaches. If you're bored in the national park, head over to the huge marine hotspot of Shark Bay [expand title="…read more!"]

A picturesque destination with acacia meadows, aquamarine waters and red dunes, Francois Peron has many beaches for camping of caravanners. You'll have easy access to the beach but note that outdoor cooking and littering are not permitted within the park.
Location
10 Km from Cape Peron
Fun Activities
Walk the trails
Hiking
Snorkelling
Sea Kayaking
Swimming
Fishing
Crabbing
Riding a Jet Ski
Canoeing
Iconic Attractions around-
Monkey Mia, Shark Bay, Kraskers Tank, Cattle Well, Skipjack Point Lookout, Big Lagoon, South Gregories, Cape Peron, Bottle Bay, Denham and Wanamara Trail.
[/expand]
Hervey Bay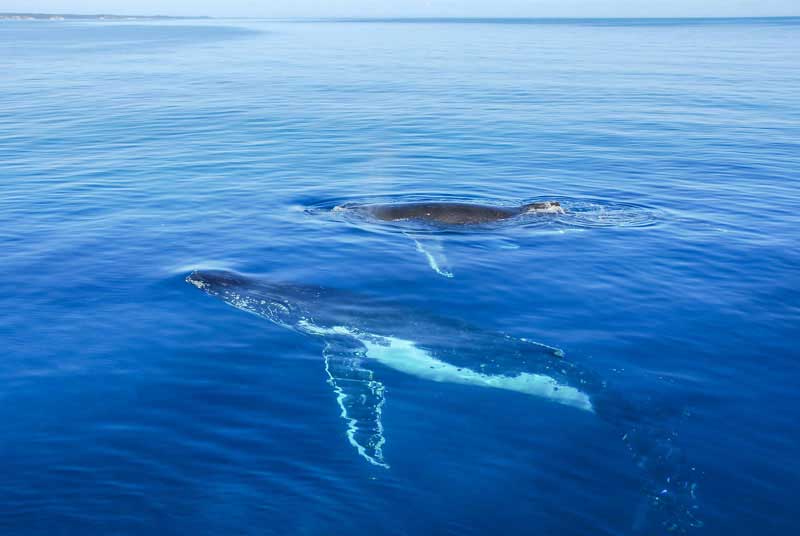 Set in the most idyllic part of Fraser Coast, Hervey Bay is yet another key beach for whale watching of Oz. The bay is surrounded by deep blue to teal water and cream coloured sands [expand title="…read more!"]

Known as the aquatic paradise of the South, it is best to visit from July to November. During winter, you can see dolphins, humpback whales, turtles and dugongs too.
The arrival of whales marks the Hervey Bay Annual Festival, a perfect time for a beach caravanning. Hervey Bay also has a number of heritage areas in addition to creeks, beaches rivers and vantage points too.
Location
292 Km from Brisbane
Fun Activities
Whale Watching
Fishing
Snorkelling
Sailing
Swimming
Scuba Diving
Iconic Attractions around
Wolf Rock, Roy Rufus Artificial Reef, Great Barrier Reef, Lady Elliot Island, Discovery trails, Fraser Island, Wood Island Lighthouses, Burrum Heads, Beelbi Creek, Dundowran Beach and Bunya Creek.
[/expand]
Something You Might Like
Conclusion
Now is the best time to go on beach caravanning with your new caravans. But before you do, make sure that your rig can withstand the waves and the sand. A highly recommended rig is the Retreat Fraser, known to tread beaches like a highway!
The perfect fit for people who love ocean and river front caravanning. A bonus is the caravan's multiple terrain drivability, providing a smooth ride on even the worst beaches.
With Retreat Fraser on your side, your beach caravanning trip will be a total blast!
Find new caravans for sale near you!