Retreat Caravans and OzXcorp, Australian technology start-up, has combined caravan manufacture and technology not seen in the caravan industry previously, to create a fully electric caravan that has no complementary fossil-fuelled energy sources, but instead uses an industry-leading 16kW/h battery bank complemented by a 1540W solar array.
All appliances are run from this centralised energy management platform called DCX, including hot water, heating/cooling and lighting, while the on-board 5kW, 240V inverter allows for all the domestic conveniences, such as a kettle, toaster, convection oven and hair dryer!
OzXcorp co-founder Andrew Huett explains, "We are accustomed to the look and feel of apartment-style living in our caravans today, however, the actual functional operation, the other 50 percent to the liveability equation, has not been adequately addressed. This is what we are doing now."
Retreat Caravans is the first to undertake integrated testing of the OzXcorp DCX platform and target a scalable rollout in early 2020. Retreat worked closely with OzXcorp engineers, aiding the holistic design of the caravan regarding energy recovery, efficiency and electrical architecture to create the concept van.
This new concept caravan consists of a 100 percent fibreglass composite floor, walls and one-piece ceiling construction yielding a stronger and, importantly, more energy-efficient design.
As with any new technology and structural change, Retreat is embarking on a long and rigorous testing program targeting some of the most challenging terrain within Australia. This field validation will see the initial concept caravan put through its paces with a draft schedule capturing Melbourne to Perth, The Outback Way, remote off-grid gold prospecting in WA, Gibb River Road, and possible loop to the tip of Cape York.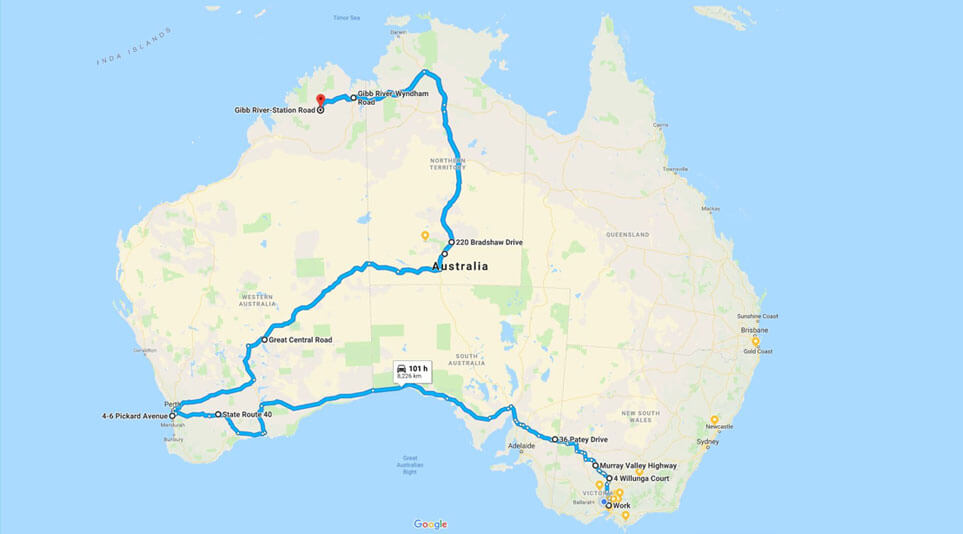 "Make no mistakes, we are likely to encounter problems but that is the exact reason we undertake this testing so that future customers do not!" says Retreat Caravans.
"We unplugged from the grid in Melbourne and are monitoring all power attributes live via the internet. If our calculations are correct, the concept caravan will never need to plug-in for the duration of this journey and require no supplemental energy sources such as diesel, petrol or gas."
"With the use of data, we can debunk any myths of possible load-shedding or rationing of power usage to make it look better than what it is," says Andrew. "The experience should be fluid, convenient and self-sustaining, even in the event of four days of solid cloud cover. If that cloud cover persists, we can re-charge at a caravan park in just six hours."
Punters can see this early concept caravan at the Luxury RVs Perth Caravan & Camper Expo from next Friday, 5-7 April, at 4-6 Pickard Avenue, Rockingham, WA.
Written by Anthony Kilner from RV Daily for the original post click here.