Although we might be in lockdown at the moment, springtime is just around the corner so it's time to start planning ahead while you have some time on your hands. And what better way to break the post-lockdown blues than to go out and explore our great state of Victoria!
In Victoria, you can find numerous camping sites that will offer you the time of your life. If you want to learn more about some of the best places to go camping during spring in Victoria, then please continue reading!
1). Wilsons Promontory National Park
Wilsons Promontory National Park is nestled in the southernmost tip of Australia. Here you can find a diverse range of various natural landmarks from granite mountains to beaches and rainforests.
There are a number of options when it comes to accommodation, but the most popular is Tidal River, which has a variety of amenities and facilities such as a general store, a service station, a cafe, a visitors centre, and even an outdoor movie cinema.
Tidal River Campground has around 484 campsites that are all suitable for camps and tents. 20 of these sites are powered sites and 11 of these sites are remote sites.
2). Wye River Foreshore, Great Ocean Road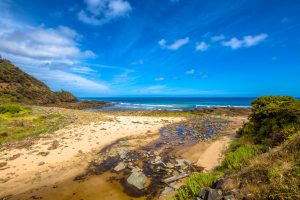 Wye River Foreshore is just a 2 and a half-hour drive from Melbourne. It is located along the Great Ocean Road where you can find a breathtaking beachfront and teeming wildlife. At the Wye River Foreshore, you can choose from 60 powered sites and 4 unpowered sites that are situated in a sectioned-off area of the beach.
There are also various amenities such as a disabled shower/toilet/baby change room, a laundry, a camp kitchen with gas burners, a fridge, a freezer, microwave, and a barbecue area. Nearby there is also a pub and a convenience store.
3). Candlebark Campground, Lake Eildon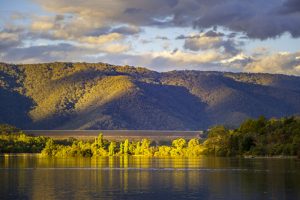 Candlebark Campground is regarded as one of the top three camping spots in Coller Bay located on the shores of Lake Eildon. It is the perfect camping destination for families and groups that are looking for a subtle yet fun camping adventure.
There are various activities you can do such as canoe, kayak, paddle-board, and swim in the Devil Cove or Coller Bay. There are also various walking trails around the area, so you can go for a quick stroll or simply relax on Lake Eildon's shores.
The amenities that are offered at Candlebark Campground include hot showers, gas barbecues, and flushing toilets. 15 minutes away from the area, you can also visit the local towns to purchase more supplies if needed.
4). Mount Buffalo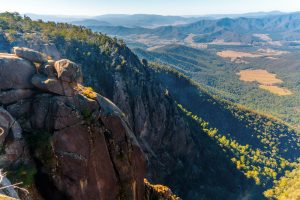 After the wintertime, Mount Buffalo blooms and blossoms with amazing fields of wildflowers. Here, you can find Snow Gum woodlands and breathtaking waterfalls that make the perfect place to get away from the harsh heat of the summer.
Alongside the amazing scenes of nature, there are unpowered sites that are available for tents, caravans, and campervans at Lake Catani Campground from November to April. Lake Catani Campground has basic amenities and offers various activities such as rock climbing, hand gliding, canoeing, and paddling.
5). Marengo Holiday Park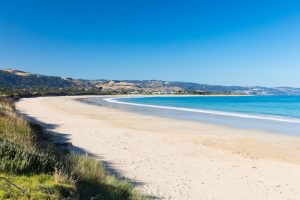 Marengo Holiday Park, located three hours south of Melbourne in Apollo Bay, is the perfect destination for first-time campers. It is pet-friendly and full of fun activities such as surf lessons, kayaking tours, and even glow worm tours! On Saturdays, you can also take a quick trip to the Apollo Bay Market.
Marengo has cabins along with powered and unpowered sites. It has all the basic amenities and even offers WiFi access!
6). Halls Gap Lakeside Tourist Park, The Grampians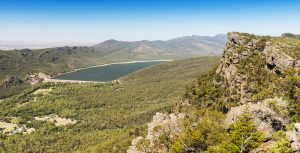 This campground is considered one of the best in Victoria. There are amazing facilities such as private bathrooms, wifi hubs, camp kitchens, playgrounds, cafes, and even a heated pool!
Here, you can find a large range of powered and unpowered sites. In fact, they even offer luxe safari tents in case you're looking to try out glamping! You can go kayaking on Lake Bellfield, go fishing, horse-riding, and enjoy watching wildlife like kangaroos and echidnas that live in the area.
7). Johanna Beach Campground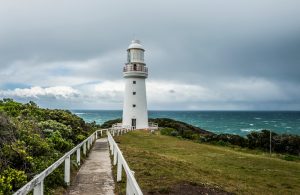 This pet-friendly campground is one of the best campgrounds to experience nature to the fullest. It has various rainforest walking trails, surfing opportunities, and nearby attractions such as the Twelve Apostles, Cape Otway Lightstation, and Triplet Falls. If you're lucky, you can even spot some migrating whales, because they usually migrate around the winter and springtime!
The campground has around 25 sites but does not offer many amenities (for example, there are no auto-flushing toilets). Nonetheless, Johanna Beach Campground is an excellent spot especially for experienced surfers looking to catch a great wave!
Final Thoughts
As we can see, there are some amazing places to go camping in our beautiful state of Victoria. Once we are out of lockdown, check out some of the places to help ease the stress of lockdown so you can relax and enjoy the beauty of springtime.
If you are planning to go on a camping adventure in Victoria, there is no better way to do this than with your very own caravan.
If you are looking for the best caravans in Australia for your next big road trip, you can't go past Retreat Caravans. Please check out our range of caravans below, all carefully designed with you in mind: