Do you and your family have cabin fever? Are you running out of ideas to keep your family entertained? Well, this article is just for you! From arts and crafts to funny challenges, listed below are 10 fun ways to make family time exciting in isolation.
1). Arts and Crafts
Arts and crafts are the perfect activity to do with your family. With boundless forms of arts and crafts along with DIY projects, creativity can run free with no limitations!
Create origami figures.
Paint! Pick a scenic picture and recreate it together by painting it.
Create a fun board game together.
Make a marble obstacle course.
Create a storybook together. Bonus points if it's a pop-up book!
Recreate old photos and compile them in a "before and after" scrapbook.
Paint a family portrait and frame it on your wall.
Make play-doh together.
Make a kite and fly it outside.
Make jewellery out of macaroni shells.
Make paper aeroplanes and see whose flies the farthest.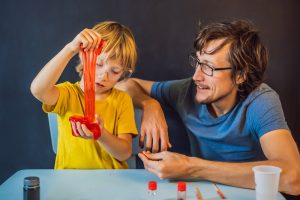 2). Cooking
Cooking is the perfect way for families to come together because you can experiment with some new dishes and have a bit of fun while you're at it!
Bake a dessert you have never tried before.
Create a dinner theme for each day of the week (e.g. Meat Monday, Taco Tuesdays, and more). Bonus points if you can also come up with a dinner dress code for each day of the week!
Have a cooking contest together (let's see who the next MasterChef is!).
Make soft serve ice cream. Be as creative as you want with your toppings!
Make a gingerbread house (yes, even if it's not Christmas).
Create fun smoothies—the possibilities are endless!
3). Indoor Games and Activities
Don't let cabin fever win! Play fun indoor games and activities to beat cabin fever.
Do a scavenger hunt.
Play charades.
Have a themed photoshoot.
Have a movie marathon together. You can even set up the room so it looks like a cinema! (make tickets, serve popcorn, and more to make the experience more realistic).
Create a blanket fort.
Play Simon Says.
Play any card game if you have a deck of cards.
Play Bring Me.
Blow bubbles! Make a bubble solution together.
Play bowling! Make your own bowling set or improvise with materials.
Play I Spy.
4). Outdoor Games and Activities
Don't limit yourselves to indoor games and activities! If you have a backyard, a garden, or even a driveway, there are still ways to keep the family entertained. (Important note: With outdoor games and activities, make sure you keep a safe distance from your neighbours and to wash your hands/shower after going outside!)
Practice gardening together. You can monitor and document your plants and flowers every day.
Set up a tent and pretend you're on a camping trip.
Have a picnic.
Play sports like cricket or badminton. You can even challenge each other to a competition!
Play hopscotch.
Draw chalk drawings on the driveway.
Have a water balloon fight.

5). Educational
Don't let isolation stop your kids from learning! Here are a few ways to keep your kids stimulated through fun educational activities.
Do a science experiment together (make sure it's child friendly!).
Research on your family tree. Try to go as far back as possible!
Watch documentaries together.
Try answering engaging riddles.
Complete a puzzle.
Colour a colouring book.
6). Learn A New Skill
In isolation, you finally have more time to learn a new skill! YouTube has plenty of online tutorials for all sorts of skills. Here are some skills that you can all learn as a family.
Learn a new instrument. You can even start a band together!
Learn a new language together.
Learn how to meditate together.
Learn how to do magic.
7). Take Part In Challenges Together
Challenges are a great way to motivate you and your family to try something new. You can find a lot of challenges, especially online. Listed below are just a few of them.
Try not to laugh challenge. Watch a funny video together and try not to laugh! Spice things up by giving a prize to the winner and a dare to the loser. Another idea is that each member can hold water inside their mouth and whoever laughs and spits out the water first loses.
The whisper challenge. Make one family member wear headphones and listen to loud music. Make sure they cannot hear you. The other family member will then say a phrase and the person wearing the headphones has to guess the phrase.
Bottle-flipping challenge. Fill a water bottle (it does not have to be full) and flip it so it lands right-side up.
Blindfold eating challenge. Make one family member wear a blindfold. Feed them different food and make them guess what it is. Be wary of any allergies!
The classic chubby bunny challenge. Each family member has to stuff their mouth with marshmallows and say chubby bunny after every new marshmallow they put in their mouth.
Blindfold drawing challenge. Generate a drawing subject. Each member will be blindfolded and will have to draw the subject.
BeanBoozled jelly beans challenge. Purchase the beanboozled jelly beans from the nearest Kmart and play it with the family.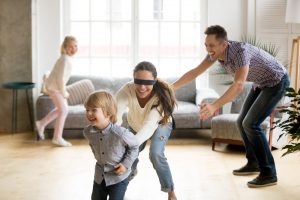 8). Cleaning and Organising
It's important to keep your house both clean and organised. Here are a few ways to make it fun for everyone!
Clean out your wardrobes and compile them all in a donation box.
Follow decluttering methods (like the popular KonMari Method by Marie Kondo!).
Compile toys and other things your family don't use as much anymore into a donation box.
Rearrange your furniture. Sometimes your house needs a makeover, too!
9). Stay Physically Active!
Staying home all day makes it easy for us to laze around. Stay active with these fun ideas!
Learn a new dance together.
Follow an online exercise class. Check out YouTube or any other online website.
Do a fun workout challenge together.
Try doing yoga together.
Create a daily workout together.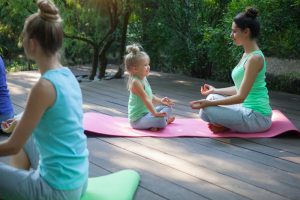 10). Discover New Hobbies Together
Hobbies are another great way of bonding together. Hobbies are great ways you and your family can keep entertained during isolation. Here are some more activities that you and your family can do together.
Creative writing. Write a story together—be as adventurous as you want! Let one family member create an idea and another family add onto that idea.
Make a song together. If you are a musical family, this will be so much fun!
Explore the world of videography. Make home videos together—they can have a storyline or they can document your family's routine during isolation. Tik Tok is all the rage at the moment so have some fun making Tik Tok videos together.
Puppetry. Exercise your family's creative juices by creating puppets and making a performance together.
Isolation can be a difficult time to keep your whole family entertained—however, with this list you and your family will never run out of activities to do! Beat cabin fever and make sure your whole family is occupied in the most exciting ways.
The great thing about these activities is that they can be used when you are exploring parts of Australia once iso has finished. So keep these ideas in mind as they can be perfect for your next family getaway!