The Perfect Caravan for
Your Dream Adventures
To have a taste of rough adventures without having to give up comfort and luxury – this has been the goal in the conceptualisation of the all new Fraser.
Hardwired with premium features to boost your journey: Cruisemaster CRS Suspension, 15×235 tyres and 6" A-Frame, 2x 150W Solar Panels, 2x 120 amp AGM batteries, D035 Hitch and Reversing Camera among other excellent features and brands that will even more fuel your thirst for excitement, extravagance and relaxation.
As we, at Retreat Caravans, always say, extreme adventures require extreme comfort and with this semi off-road caravan, we're sure you'll be more than convinced.
DOWNLOAD OUR BROCHURE
EXTERIOR
We have thought of the best features to include in the external look of the Fraser – so we have added a few extra for this 2017 model including gal lined tunnel boot, silver stucco cladding, European glazed windows and higher side protection. We want The Fraser to not only look good on the outside – we also sure it's the caravan you would be proud to show off to your family and friends!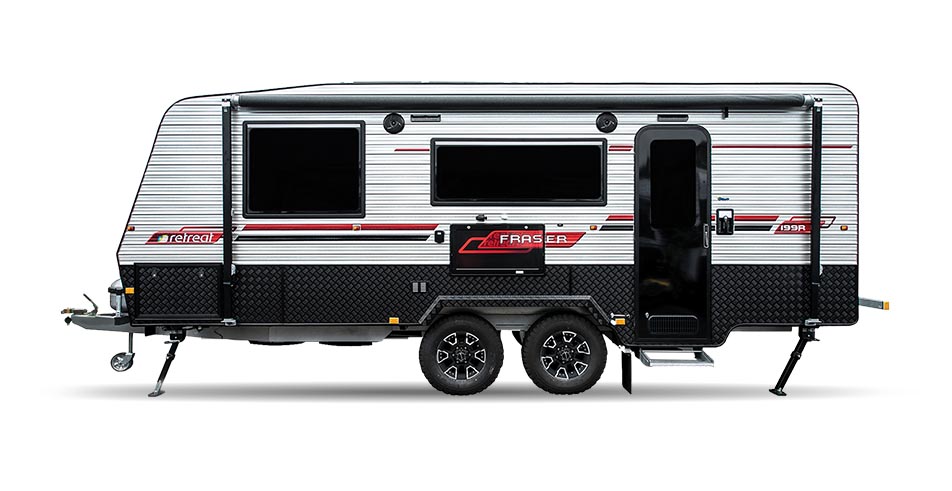 interior
The goal of Retreat Caravans is to make you feel at home so you could sleep well at night no matter where you are. The Fraser is your home away from home with internal features that surely stand out. This semi offroad caravan has upholstered seatbases, Ibis 3 air conditioner, Extension Runners-self closing drawers and fully fibreglass shower.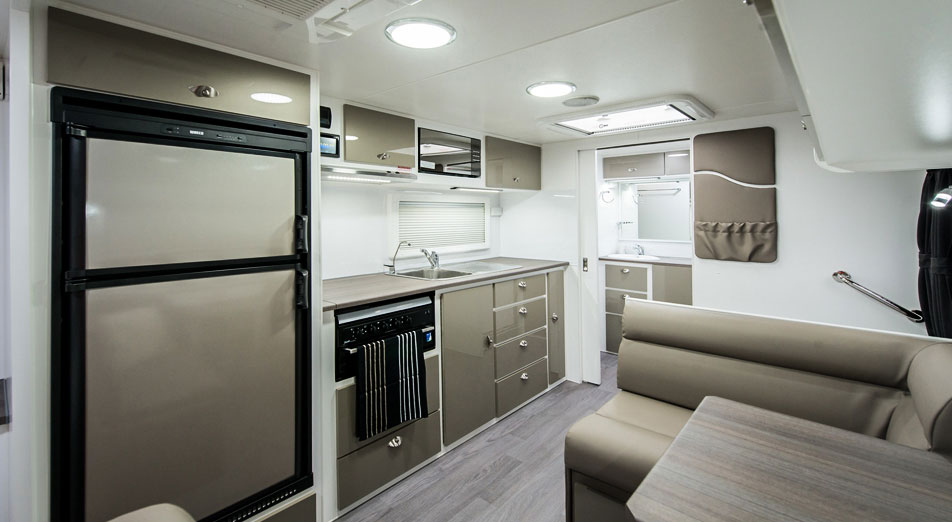 DESIGN
The Fraser offers you a variety of layouts to choose from. You can basically choose from 12 different layouts and determine which one perfectly fits your lifestyle and the type of journey you're about to embark on.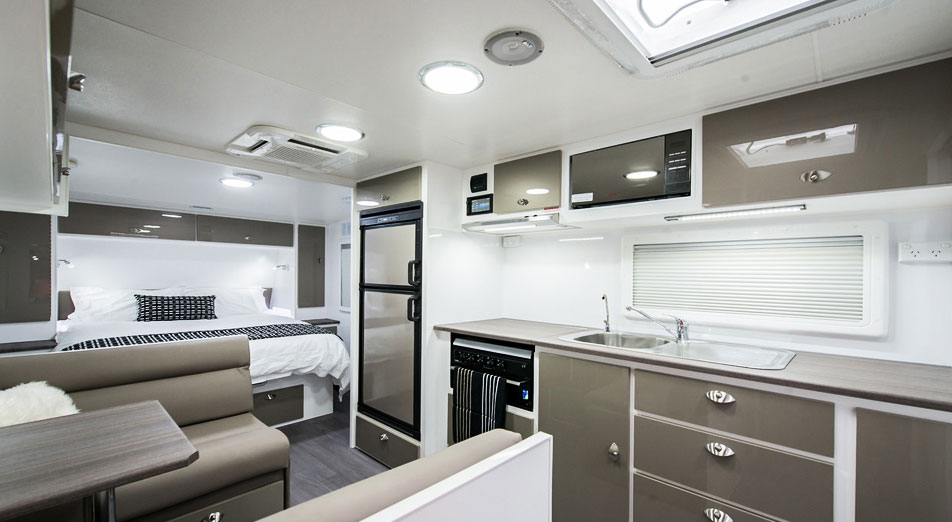 SUSPENSION
The Fraser embodies the sturdiness of Retreat models – being equipped with Cruisemaster CRS 3200 suspension. Client safety is paramount to us, that's why we made sure that The Fraser's suspension is able to withstand the bumpiest roads while still making the people onboard comfortable.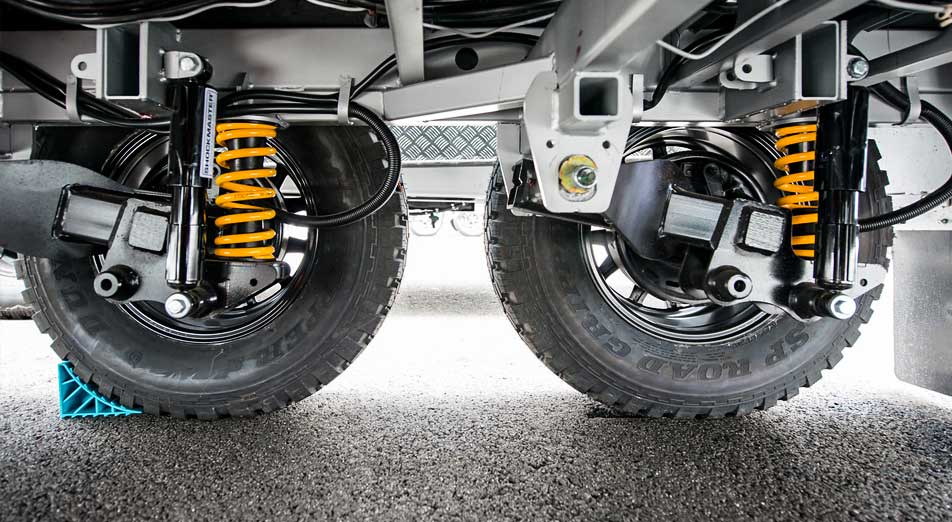 FlOOR PLANS
FEATURES
Gallery
See and feel the all new Fraser by browsing through our gallery
DOWNLOAD A COPY OF OUR 2017 MODELS NOW!